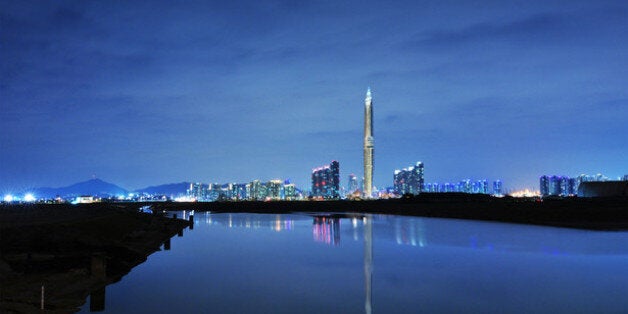 South Korea has approved a design for a skyscraper which has been described as "invisible".
Though not actually transparent or otherwise mystically obscured, the building is designed to reflect its surrounding area with a complex system of glass, LED lights and cameras.
CNN reports that 'Tower Infinity' will project real-time images on its surface. Three sections each with 500 rows of LED screens will - at full power - appear to merge the skyscraper into the horizon.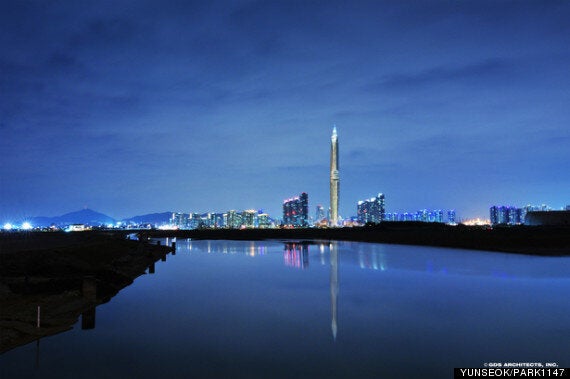 The idea is to blend the skyscraper into the locale as closely and unobtrusively as possible.
"Instead of symbolizing prominence as another of the world's tallest and best towers, our solution aims to provide the world's first invisible tower, showcasing innovative Korean technology while encouraging a more global narrative in the process," said Charles Wee, GDS design principal, in a statement to CNN.

The 1,476-foot tower will be built by the Korean Land and Housing Corporation and GSD Architects close to Seoul's Icheon airport.
Once complete in 2014 the tower will have the third highest observation deck in the world.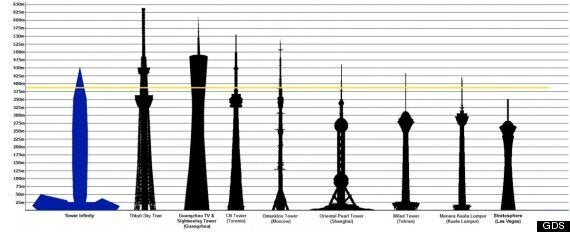 Related