It doesn't get much worse than a foul-smelling toilet. Especially when you're the guilty one in the cubicle, frantically trying to fan the odour out of the window before someone catches wind (pun intended) of what's just happened.
But don't fear, the new PooPourri toilet spray product will allow you to poo in peace - completely and utterly undetected. *does victory dance*
The product's tongue-in-cheek advert is aimed at women, because - lest you forget - women don't shit. Or if we do, men don't want to think about it.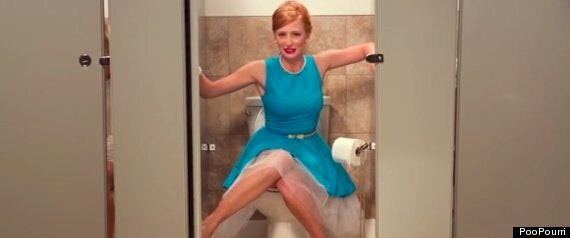 Watch the hilarious video above and buy yours here.