The Premier League is back after a mundane international week of long balls and Steven Gerrard and Frank Lampard starting together in midfield prompted memories of Now 57 in the age of 85.
Here are five things to look out for this weekend...
How appropriate Shinji Kagawa's midweek quotes were "lost in translation" in the land where Bill Murray struggled on a cross-trainer and was told to mimic Roger Moore. David Moyes preferred the wasteful Ryan Giggs to the 24-year-old in Manchester United's prosaic draw with Chelsea and omitted the Japanese from the squad at Liverpool, where Giggs and the cowardly Ashley Young started. Augmenting the insult, Anderson was a substitute.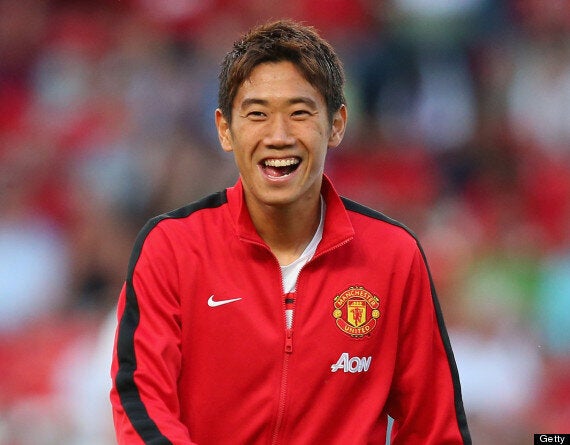 "Ashley Young? Starting ahead of me?"
Moyes is the second Scot not to give Kagawa a fair crack of the whip at United, which makes Saturday's lunchtime kick-off at home to Crystal Palace a significant one for both manager and player. Moyes has still not won at Old Trafford in 11 years and Kagawa must be privately baffled why he is overlooked in favour of inferior footballers. Now the transfer window has shut, the weekend fixture could kick-start United's season and Kagawa's Old Trafford career.
HOW WILL VILLAS-BOAS' NEW TOTTENHAM LOOK?
International aftermaths are an ideal excuse for managers to "rest" players. If Moyes omits Kagawa again he will cite that he played in Asia on Tuesday while Tottenham's record signing Erik Lamela arrived back in the country on Thursday.
But Spurs no longer have Gareth Bale and Lamela's price tag guarantees him a starting berth this season. Aaron Lennon is still sidelined through injury and Nacer Chadli has not impressed in the opening trio of games, which could grant Lamela a first Spurs start irrespective of jet lag. Mousa Dembélé should be belatedly sacrificed, heralding the return of the popular Sandro, with Étienne Capoue injured. It will be fascinating to see who starts in André Villas-Boas' front six against Norwich, who have won and drawn at White Hart Lane the last two seasons. Another potential debutant, Christian Eriksen, might be granted the coveted No.10 role behind Roberto Soldado and it is feasible Andros Townsend could retain his place.
CAN EVERTON GET OFF THE MARK?
David Moyes' departure for Manchester United might cause Everton to tumble a few places in the Premier League table come what May, but at least the football is of a more bearable variety. The Toffees have traded pragmatism for positivity under Roberto Martínez and their two goalless draws with West Brom and Cardiff mask a more fluent and enterprising approach. James McCarthy will be crucial for Everton at Chelsea
Martínez has attempted to address the blunt attack by bringing Romelu Lukaku in on loan but the Belgian is unavailable against his parent club. Chelsea, like Manchester United, Everton and Arsenal, were undefeated in home league games versus Everton during the Moyes era and enjoyed some alarmingly routine victories. Though it is probable Everton may go a fourth consecutive game without a win, what arguably matters more is how they approach a fixture against one of the top five post-Moyes.
WHO DOES MOURINHO CROWBAR INTO CHELSEA TEAM?
Much alike his final summer window with Real Madrid, José Mourinho strengthened the wrong areas at Chelsea. The striker situation aside, the Blues needed a central midfielder and a centre-back rather than a plethora of diminutive and nimble forwards which surprisingly resulted in no loans or sales.
Added to Juan Mata, Oscar, Eden Hazard are Kevin de Bruyne, André Schürrle and Willian. Like Lamela, Willian's fee alone effectively certifies a role in the first XI which may mean another weekend sans Mata, whose future is likely to be a source of debate for the foreseeable future.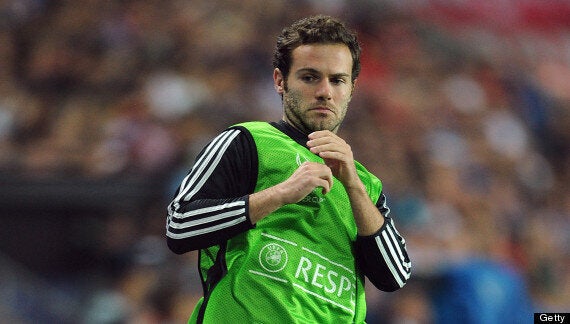 "Don't you forget about me"
The Mata-Oscar-Hazard triumvirate showed immense promise amid a chaotic campaign under Roberto di Matteo and Rafael Benítez, and how Mourinho deals with the front three behind Samuel Eto'o could have a huge bearing on the destination of the 2014 title.
The most expensive and celebrated transfer in Arsenal history, Mesut Özil is the Gunners' Mata: he would have to do something truly despicable, like racially abuse, or bite, an opponent to be regarded as truly despicable. Özil is so good Cristiano Ronaldo aired his disgust when Madrid sold him and it is understandable if Daniel Levy did indeed delay Gareth Bale's transfer in an effort to prevent Arsenal from buying him.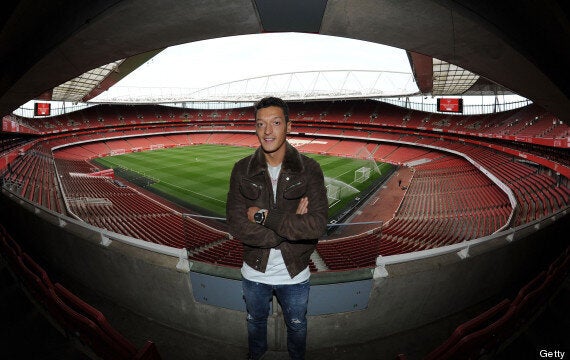 "Yes, I'm actually an Arsenal player."
Whatever your allegiance, the Premier League needs players like Özil. English football's regression post-Mourinho Mk.I and Ronaldo will only be lifted by genuine quality, and Özil is perhaps the only player at the Emirates who makes opposition fans jealous.
Unless Arsène Wenger opts for one of his elaborate wind-ups, the German will make his bow at Sunderland. To hell with those who say he is "not what Arsenal need", he is the outstanding footballer in their squad and should further marginalise the brainless and vainglorious Theo Walcott.
Popular in the Community