"This film about a man trying to embrace his complexity, which can be a very confusing way to live, but ultimately enriching."
Thus Riz Ahmed describes his lead role in the ambitious, stimulating, troubling, romantic, colourful 'The Reluctant Fundamentalist', Mira Nair's film which drew plaudits when it was shown in film festivals last year, and comes to DVD on Monday 16 September.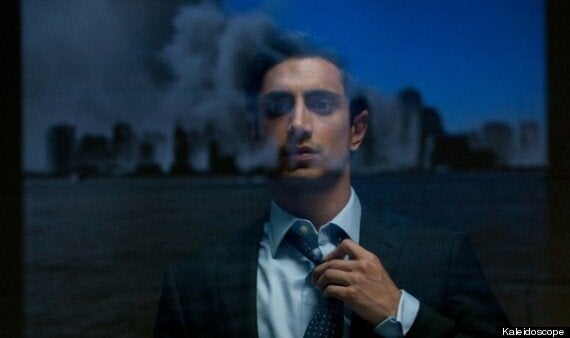 Riz Ahmed stars in 'The Reluctant Fundamentalist' about a man whose identity is challenged by 9/11
We see his character Changez move from his native Pakistan, to the highest echelons of US academia and then Wall Street. He is an immigrant living the American dream... until 9/11, when suddenly he becomes a person of suspicion to bruised American eyes, and is forced to return to his homeland. There, he successfully constructs another identity, for a while...
"The film raises questions about identity in a modern world, and how tricky it is to keep our subtle selves, in a world increasingly being painted in black and white terms," explains Ahmed, himself a rich mixture of Oxford philosophy graduate and hip hop rapper, as well as actor.
"We're all tempted by the consolation of simplicity and a soundbite culture, with 24-hour news cycles," he says, warming to his theme. "It feels like we're an ADHD generation, wanting a very shrink-wrapped version of the truth."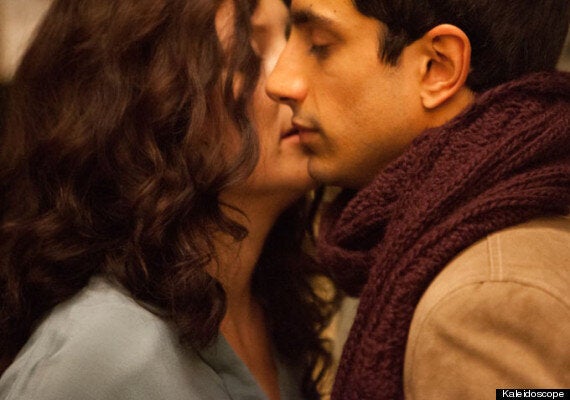 Kate Hudson co-stars with Riz Ahmed
Filming in Delhi, Ahmed found that one of his own ancestors had been once a high school teacher in the same place, and had his own experience of shifting perceptions.
"It changed a little bit how I saw myself and my connection to the past," he reflects. "If you're the child of immigrants, you see yourself as a blank slate, which is liberating but also puts you in freefall, so filming there was quite moving. I walked away with a bit of history that I didn't have before."
And, filming in New York, Ahmed had his own taste of the confusion that arose following the 9/11 attacks, as he encountered different groups commemorating the 10th anniversary of the tragedy.
"I went from a rally, which was baffling but quite fun, interviewing people on my phone, to moving quiet services in Tribeca churches. And then I saw a group of Koren war veterans with their own memories.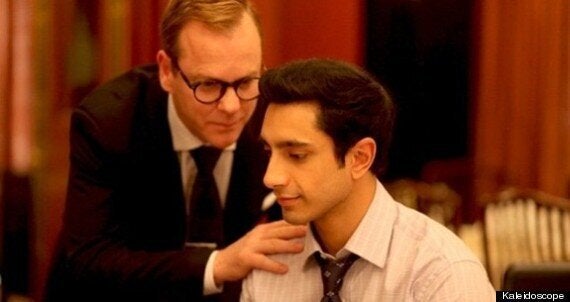 Jim Cross (Keifer Sutherland) offers Changez (Riz Ahmed) the American dream
"I realised that 9/11 is such a complex thing for so many people, and we're still trying to make sense of it.
"But I didn't walk away with a crystallised sense of what it meant, it was more like I was fumbling my way in the dark."
Which is a fitting metaphor for how Ahmed felt, long after he'd wrapped on 'The Reluctant Fundamentalist'.
"Not having your mind made up at the end of the project is sometimes a good thing, that there is no clear-cut message, because we're not in a world that simple."
'The Reluctant Fundamentalist' is released on DVD and Blu-Ray on 16 September 2013. Watch the trailer below...