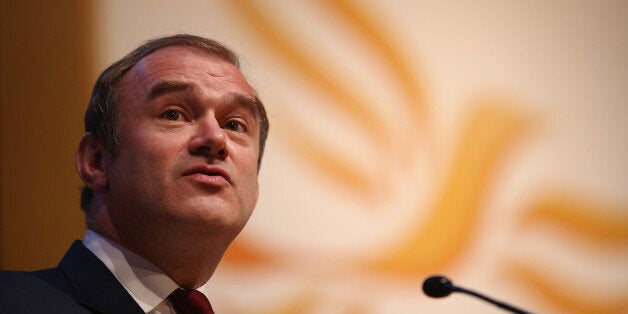 But never in this reporter's memory has a speech been littered with quite so many tired puns and pokes as Sunday's sermon by Ed Davey, the Lib Dem Energy Secretary.
His first offence was to use that fracking pun. The one that's been doing the rounds since 2009.
"I've been cautious on shale gas. I've been fracking responsible," he said. Groans echoed across Glasgow.
Undeterred, the Grand Punmaster pushed on.
"Liberal Democrats, our fights to green this Government haven't just faced opposition from the badgering of Owen Paterson or the pickling of Eric.
"No. We have had to face the ultimate test - the charm of Michael Gove. Mr Gove and his draft curriculum for geography. Strong on European continental drift. Weak on climate change."
Only a few giggles for those gags from the crowd. But they soon warmed up when Daey turned his razor wit on Ukip and the Tories' rivalry, laughing loudly at the idea that Tory backbenchers were "fantasising" about Nigel Farage.
The literary reference that backbenchers "long to be Sancho Panza, to the UKIP Don Quixote" pleased many of the higher-minded in the crowd, who got the reference to the simple peasant that followed Don Quixote around unquestioningly.