If you're boycotting Ryanair for the airline's various poor publicity stunts, now might be a good time to look away.
However, if you're a fan of flying very, very cheaply indeed, and can expertly negotiate the different traps on the website to trick you into paying more, then you are in luck.
Ryanair will increase its traffic from London Stansted by 50% over the next 10 years, from 13.2m passengers in 2012 to over 20m each year. The expansion will create 7,000 jobs, the airline claimed.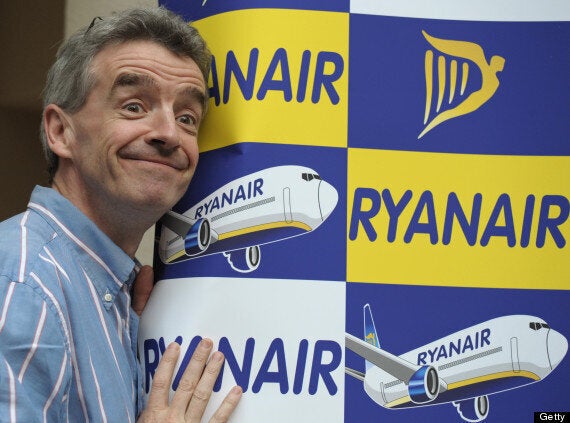 Ryanair CEO Michael O'Leary poses for photographers prior to the start of a press conference in a Paris hotel
The airline has also launched four new routes to Bordeaux in France, Dortmund in Germany, Lisbon in Portugal and Rabat, Morocco.
Ryanair's Michael O'Leary said he was very pleased to have agreed the deal, which he said promised lower fees for the airline from the airport, and the improvement of facilities.
"This agreement, which will create over 7,000 new jobs in Stansted, proves how UK airports can flourish when released from the dead hand of the BAA monopoly and is the first dramatic initiative by MAG to reverse 7 years of decline, during which Stansted's traffic fell from 23.8m to 17.5m.
Stansted, which was bought by Manchester Airports Group from the former BAA group earlier this year, are to spend £80m on a terminal revamp.
MAG's Chief Commercial Officer, Ken O'Toole said: "The new long term agreement between Ryanair and MAG at Stansted shows that competition really does work, and it represents great news for both passengers and UK businesses. The deal secures a new and exciting era for both Ryanair and Stansted, and we're delighted to be supporting the airline's growth over the next ten years."
Popular in the Community