And here's is the picture to prove it...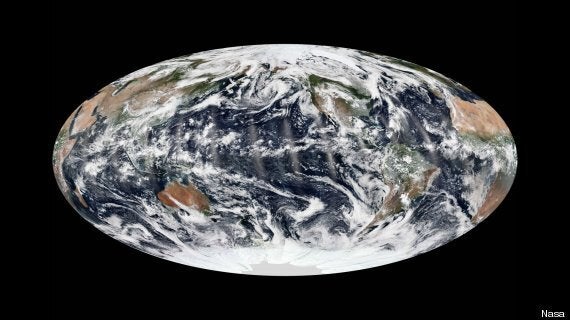 The image is a composite of fourteen polar satellite passes, or swaths, stitched together
There was not a single hurricane, cyclone, or tropical storm in the Atlantic, Pacific, or Indian Ocean basins in the hours that Nasa took to make the picture from many different snaps.
Obviously there was plenty of cloud but even the recent Lorena storm was breaking up near the Baja Peninsula.
Related