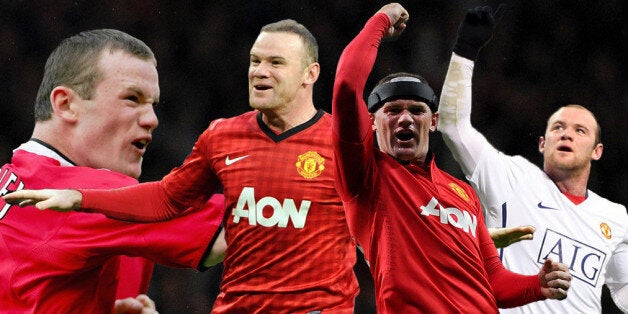 Hated, adored but never ignored, goes one unofficial Manchester United club motto and it also applies to their new double centurion. Wayne Rooney has joined an elect pantheon alongside greats Jack Rowley, Sir Bobby Chalrton and Denis Law amid an "angry and confused" backdrop and an open flirtation with Chelsea as many United fans' vocal desire for him to fulfil his desire and leave the club.
However David Moyes wanted to keep him has and so far the resistance has paid dividends. Two assists at Swansea, an encouraging performance against Chelsea and goals at home to Crystal Palace and Bayer Leverkusen are enough for the thousands of fickle fans among United's following. Rooney's 200 landmark is a timely reminder of the good times during his nine years at Old Trafford.
Whereas he barely acknowledged United's travelling support in south Wales a month ago, on Tuesday night he animatedly clapped all four corners of the ground. For some supporters, wanting to leave twice and fluttering your eyelashes at Manchester City can be remedied with bountiful goals.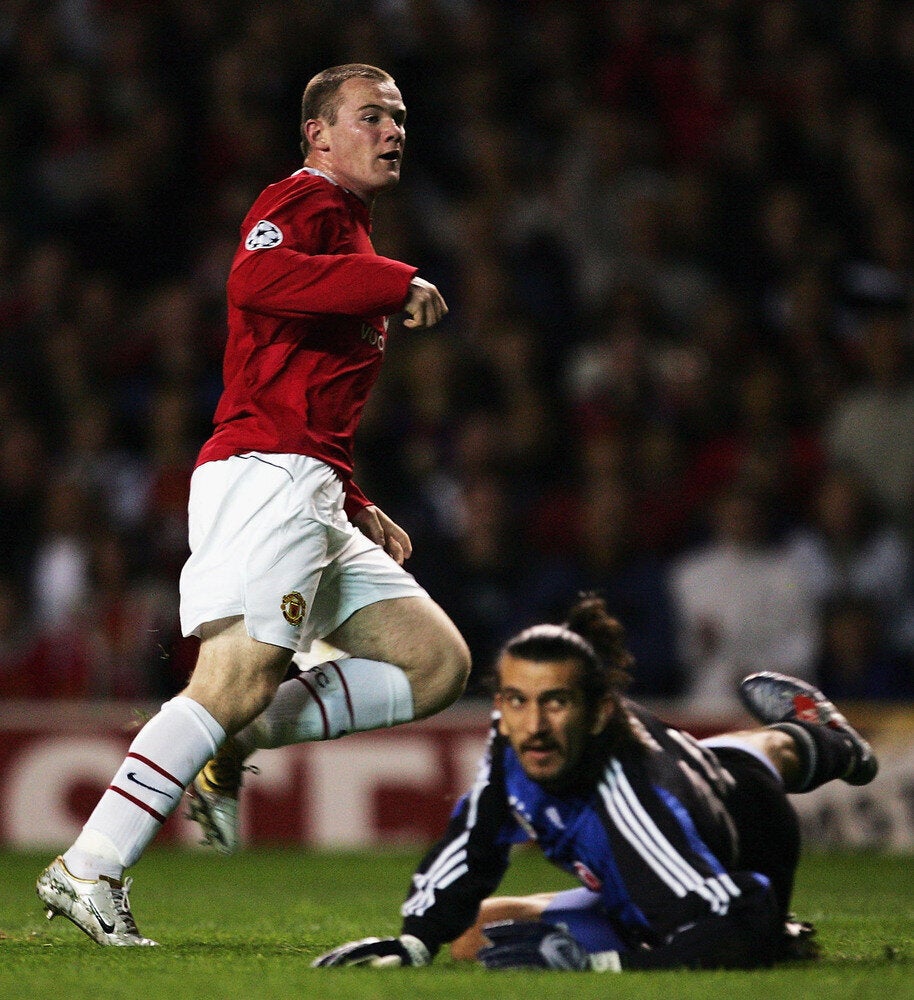 Rooney's United goals
A month shy of his 28th birthday, however undervalued Rooney may have been by Sir Alex Ferguson his 200 milestone is a magnificent achievement. He has scored all manner of goals against all manner of opponents: his big game record is one of the finest of any of the European elite's forwards.
That it has taken him just 406 games is testament to Rooney's underrated consistency.
FIRST GOAL: Fenerbahçe (September, 2004)
50TH: Bolton (March, 2007)
100TH: Wigan (August, 2009)
150TH: Arsenal (August, 2011)
MOST GOALS SCORED AGAINST: Fulham & Newcastle (11)
NUMBER OF HAT-TRICKS: Seven - Fenerbahçe (September, 2004), Bolton (October, 2006), Portsmouth (November, 2009), Hull (January, 2010), West Ham (April, 2011), Arsenal (August, 2011) & Bolton (September, 2011)
SEASONAL GOALSCORING RECORD WITH UNITED