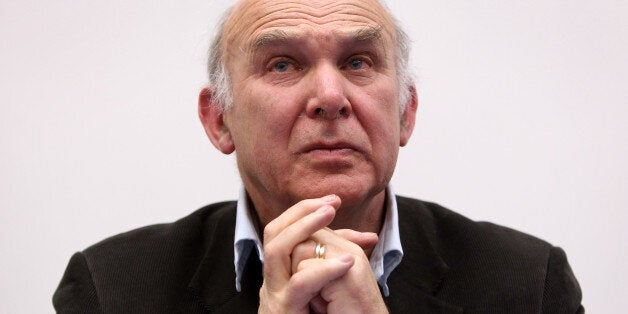 Vince Cable lacks "clout" in Cabinet and is failing to get any government colleagues to agree with his plans, according to Labour's shadow business secretary Chuka Umunna.
Speaking to the Huffington Post UK, Umunna said that the LibDem business secretary failed to carry the political "clout" of his Labour predecessor, Peter Mandelson.
"One of the differences between Vince Cable and his predecessor Peter Mandelson is that Peter Mandelson had clout across Whitehall."
Umunna told HuffPostUK that Cable's lack of political influence meant that he had been having a "very difficult" time making any progress with his business agenda and causing "uncertainty".
"If you're serious about implementing an industrial strategy as Vince claimed, it isn't just a job for the business department, it's across government and his problem has been that other colleagues across the cabinet table do not share his views and therefore it makes it very difficult to implement a strategy like that. That isn't a sign of a powerful business secretary."
Popular in the Community