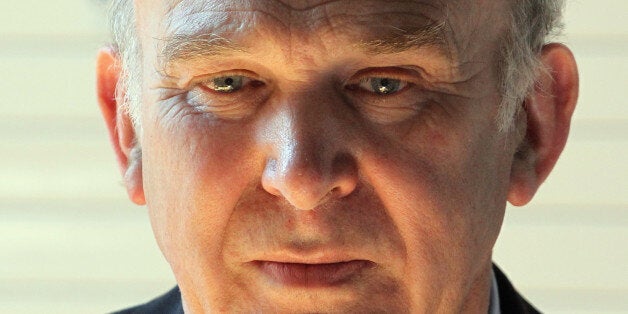 Vince Cable has called on George Osborne to rethink his flagship 'Help-to-Buy' mortgage guarantee scheme as it risks growing a "new housing bubble".
The Chancellor's 'Help-To-Buy' scheme was unveiled last year in his Budget, starting with a first stage of equity loans being offered for buyers with only a 5% deposit to buy a new-build property worth up to £600,000.
However, the second tranche of the scheme, set to start next January, has sparked fears that it will push up house prices by seeing housing demand soar without increasing the supply. The mortgage guarantee scheme, which is due to last for three years, aims to support buyers for any home up to the same value with deposits of 5-20%.
Asked if the scheme's extension should be reconsidered, Cable said: "We should certainly think about how it should come into effect, indeed whether it should come into effect in the light of changing market conditions.
"We don't want a new housing bubble."
"I think in many parts of the country it clearly isn't a problem. If you are in Northern Ireland or Wales or indeed the East Midlands you would wonder what all this is about.
"But certainly in London and the south east, in the north east of Scotland, in other areas, there are serious housing inflationary pressures."
Despite Cable's warning, Treasury sources confirmed that the coalition was set on extending the policy next year.
Speaking this morning at Warwick University, the Business Secretary warned that ministers could not rest on their laurels about an economic recovery being assured.
"We can't rest on our laurels. The kind of growth we want won't simply emerge of its own volition. In fact, I see a number of dangers. One is complacency, generated by a few quarters of good economic data," he said.
"It isn't difficult to see evidence of confidence returning, and there are positive trends in production. Taken together with success stories like the car industry and export growth in emerging markets, we have the beginnings of a recovery story.
"But there are risks, not least the housing market getting out of control. Recovery will not be meaningful until we see strong and sustained business investment - and this is still 13% down on its 2008 peak and, as a share of GDP, is currently the lowest in the G7."