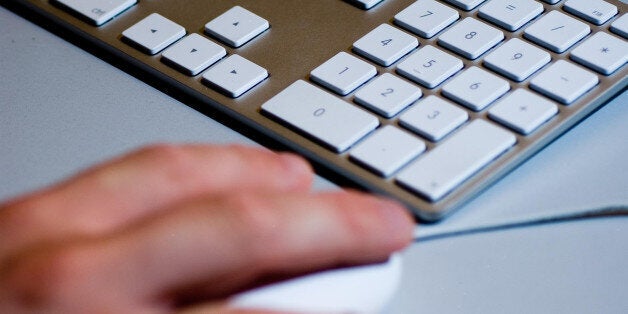 Some of the UK's top universities are to offer free online courses, with subjects such as dental photography and human psychology up for grabs.
More than 20 leading institutions have signed up to provide short courses in subject areas such as science, maths and technology.
The degree-level courses will be accessed through an online hub called FutureLearn, a private firm owned by the Open University.


It says its aim is to "increase access to higher education for people worldwide by offering a diverse range of high-quality courses and content from great universities, educators and institutions".
Students in any country will be able to sign up for a course through the FutureLearn site and study for free.
It is understood to be the first time that a UK-based organisation has been set up to offer what are known as "massive open online courses" (MOOCs).
MOOCs are already popular in the United States where there are a number of established hubs, including Coursera, which carries classes from top Ivy League universities such as Yale, Princeton, Columbia and Brown, as well institutions in other countries, like the University of Amsterdam and Peking University.
Open University vice-chancellor Martin Bean said: "Time and again we have seen the disruptive impact the internet can have on industries - driving innovation and enhancing the customer experience.
"I have no doubt MOOCs will do the same for education - offering people new and exciting ways to learn. This is why we took the initiative to join forces with a range of university and cultural partners to create FutureLearn - spearheading the UK's response to the rise of MOOCs and offering students a new and innovative way to access courses."
FutureLearn chief executive Simon Nelson said that in 24 hours, since the site had been opened up to those who pre-registered, there were around 20,000 registered learners from 158 countries.
The UK universities involved in the new project are Bath, Birmingham, Bristol, Cardiff, East Anglia, Edinburgh, Exeter, Glasgow, Leicester, Loughborough, Kings College London, Lancaster, Leeds, Nottingham, the Open University, Queen's Belfast, Reading, Sheffield, Southampton, Strathclyde and Warwick. Trinity College Dublin and Monash University in Melbourne, Australia, are also taking part.
Oxford and Cambridge, as well as a number of other top universities such as Imperial College, University College London and the London School of Economics and Political Science have not been involved so far.
Speaking at the launch of FutureLearn, Universities Minister David Willetts said: "The launch of this great education platform, with a strong British cultural identity and with so many key partners from Britain and around the world is a very important moment in the development of education."
In total 20 courses have been listed on the site, one of which is Reading University's programming course which will teach students to build a mobile game.
Vice-chancellor David Bell said: "Offering free taster courses online is a no-brainer. Universities shouldn't be afraid to open up teaching and research, either in the UK or beyond. Learning never stops and as the economy's demand for higher-skills rises, universities should be in the vanguard when it comes to providing new opportunities."
Other courses include: The Secret Power of Brands (East Anglia), The Mind is Flat: The Shocking Shallowness of Human Psychology (Warwick), Web Science: How the Web is Changing the World (Southampton), England in the Time of King Richard III (Leicester) and Improving Your Image: Dental Photography in Practice (Birmingham).
Popular in the Community