Selfridges has been criticised for giving Tommy Robinson a free steak dinner by way of apology after one of their sales assistants refused to serve him earlier this week. The English Defence League leader - real name Stephen Yaxley-Lennon - was allegedly told to "f*** off" on Monday, whilst visiting the London retailer's flagship store with a friend to buy a pair of jeans.
Robinson, who filmed the incident, challenged the assistant, saying: "You won't serve my friend because he's friends with me... and I'm in the EDL." The assistant can be heard replying: "You can put me on the camera all you want mate, but I'm not serving you," before walking off.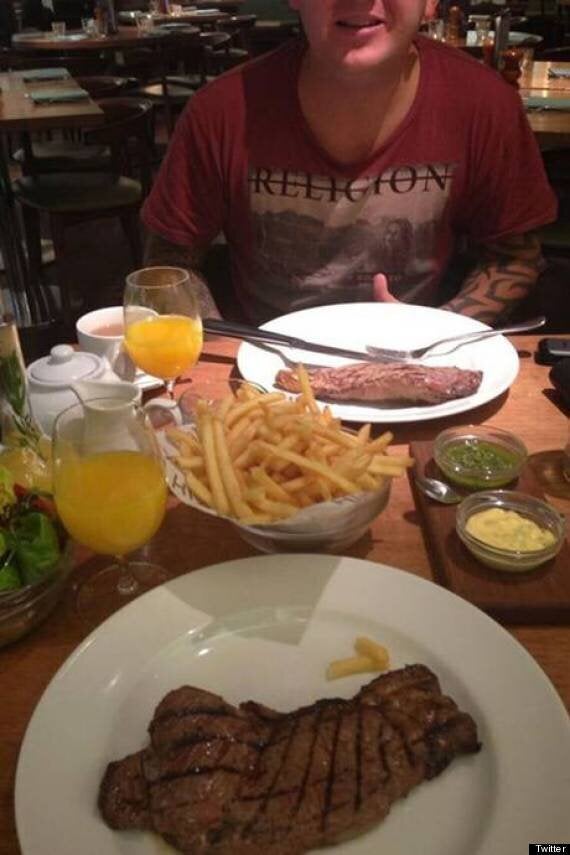 Robinson tucking into a free steak dinner
Robinson complained to management who suspended the sales assistant, apologised and offered the pair a free steak dinner in the shop's restaurant Hix.
However, many took to Twitter to voice their disapproval at the retailer for giving Robinson - a convicted criminal - the meal.
Bhaven Patel said: "@Selfridges Steak dinner for EDL leader = there really are "extraordinary things happening at Selfridges" #PRfail"
Will Booker added: "Be racist. Get steak dinner. New slogan for @Selfridges"
Jack Hunter said: "free steak dinners for fascists and a suspension for the guy who stood up to them. hey @Selfridges you did a f**k-up"
The sales assistant, who is a member of the shopworkers' union USDAW, was immediately suspended after the incident but was reinstated on Wednesday, a move Robinson said he agreed with.
The retailer said it had been "disappointed" at the worker's actions, telling The Huffington Post UK: "Since 1909 we have welcomed everyone to our store and have endeavoured to provide a world-class service. After our internal investigation, our long term sales associate involved in the issue with the EDL has had his suspension lifted, and will be back at work in due course."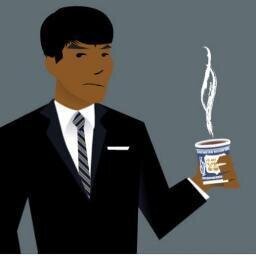 Selfridges EDL Row
Related