Do you like The Eagles? Vernett Bader doesn't.
The 54-year-old Charleston woman is accused of stabbing her live-in ex lover because he would not stop listening to the band, ABC News 4 revealed.
The altercation unfolded when Bader began watching TV with her ex's brother and asked her ex to turn the music off.
The 64-year-old unnamed man responded by telling Bader to "shut up".
Though the men managed to wrestle the knife away from her, she returned to the kitchen and seized another.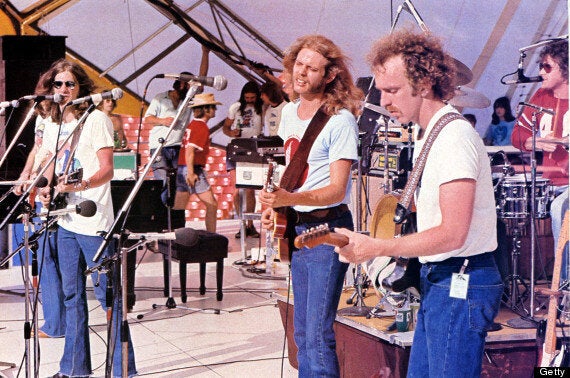 It's not known which Eagles song drove Bader over the edge
Police say Bader admitted stabbing the man but insists it was out of self-defence because he was choking her. Investigators say there were no visible marks on her neck.
She is charged with criminal domestic violence of a high and aggravated nature. All three parties were intoxicated at the time, the police report adds.
Bader is currently in the Charleston County Jail and is set to make an appearance in court shortly. Her former lover has multiple stab wounds in his arm, hand and elbow.
As to what particular song(s) drove her over the edge, our money at the HuffPost UK is on: Take It Easy, One Of These Nights and Take It To The Limit.
Sadly it's not the first time The Eagles have been implicated in a violent attack. In August an American tourist was allegedly stabbed to death following a dispute with a karaoke backing band.
Bobby Ray Carter became angry when the band began to play The Eagles's Hotel California instead of the song he was expecting, NME reported.
Popular in the Community