Could Jürgen Klopp become the next Liverpool manager?
Jürgen Klopp, the former Borussia Dortmund manager was previous sent off during a Champions League clash with Napoli, which ended in defeat for the German side.
Passionate Klopp was sent to the stands early on after a terrifying rant at fourth official after Dortmund goalkeeper Roman Weidenfeller was sent off.
The Dortmund manager later went on to apologise "I made myself look like a monkey out there and that's not on," "I overstepped the mark and it was really pathetic of me" Klopp told ZDF television
"I've already apologised to the team, the referee and the fourth official. I got it wrong.
"I have to accept the blame for this red card, it was just stupid of me."
So referees had better watch out......don't make him angry...you wouldn't like him when he's angry...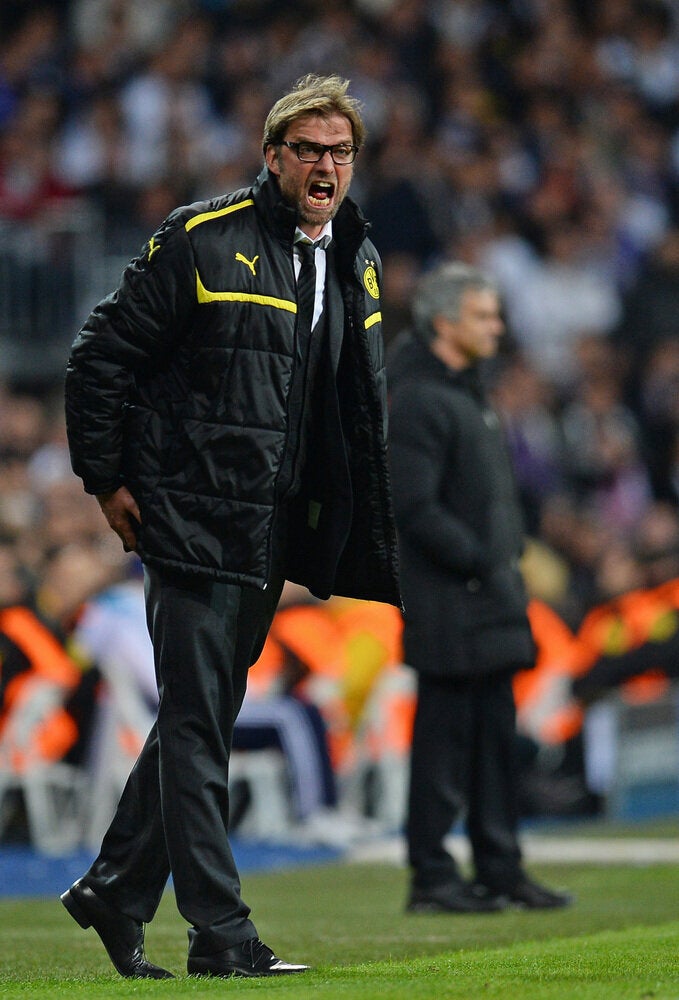 Jurgen Klopp is a very angry man