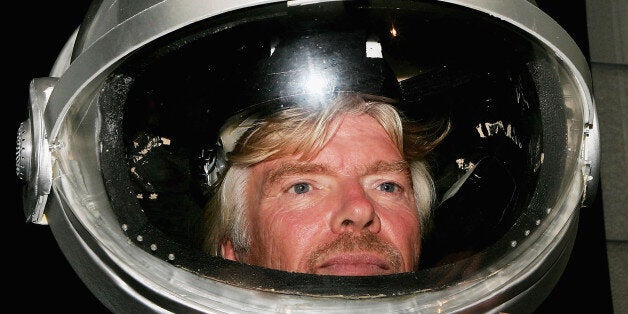 The entrepreneur made his prediction as he revealed that his latest venture, Virgin Galactic, which aims to take ordinary people into space, is just "months away" from its first flight.
"Stephen Hawking wants us to colonise the moon or Mars … that could eventually happen. As could a hotel in space," Branson said.
Speaking at the Institute of Directors' annual conference on Wednesday, the billionaire said that around 700 people had bought tickets to fly on Virgin Galactic, which are priced at £130,000.
Future Galactic passengers include Ashton Kutcher and Stephen Hawking.
"We hope to transform the way people live," Branson said. "Only 500 people have been up in space so far and we believe we can do that in our first year. We also want to pioneers planes that could eventually transport people from London to Australia in two hours."