Grumpy Cat has signed an endorsement deal, but don't expect her to be happy about it.
The Queen of Internet cats, famous for her perpetual scowl, is now the "spokescat" for a Friskies brand of cat food, Nestle Purina PetCare announced this week.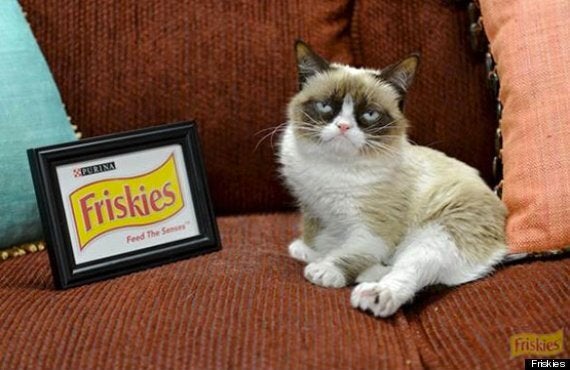 The endorsement comes in addition to her deal with Nestle Purina, which featured Grumpy Cat in an online video game series in March.
Grumpy Cat, whose real name is Tardar Sauce, also has a merchandise line, her own book and reportedly has a movie deal in the works.
The feline internet star soared to stardom after the owner's brother, Bryan Bundesen, took her photo and posted it on Reddit in 2012.
Her frowning features rapidly became an Internet meme, usually accompanied with cheerful phrases like "if you're happy and you know it, go to Hell."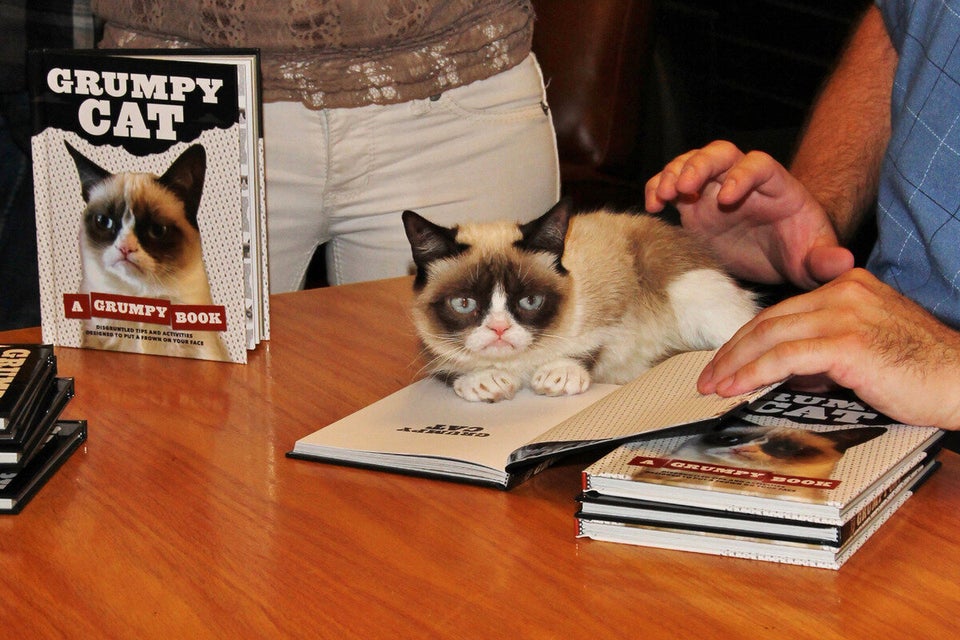 Grumpy Cat's Book Signing In Los Angeles