Several Premier League clubs will not wear rainbow laces in support of the charity Stonewall, amid concerns a betting firm is capitalising on the issue of homophobia in football.
Stonewall are attempting to raise awareness of homophobia in the game with the backing of Paddy Power, whose conduct has been branded "embarrassing" by one Premier League official. Phil Jagielka shows off the laces Everton will wear at West Ham
Everton are the only team who will wear the laces, although Paddy Power is their official betting partner.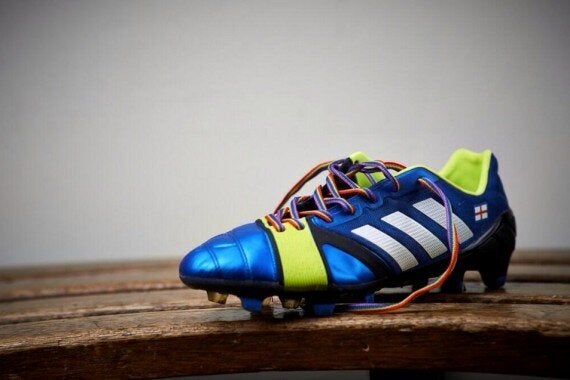 Some Premier League clubs will not be wearing the rainbow laces
"The club supports the League's central anti-discrimination efforts through Kick It Out," the United statement read.
"It is a positive move that Stonewall are now speaking to the League directly, rather than working with a commercial provider on a campaign without involving clubs or players at any stage."
Sunderland added they were "not entirely comfortable with the third-party commercial link" and Tottenham said there was "no prior consultation with ourselves".
Joey Barton, who was accused of making a homophobic gesture at Fernando Torres three seasons ago and called Brazil defender Thiago Silva a "ladyboy" earlier this year, has endorsed the laces along with Fulham defender John Arne Riise.
There are no known openly gay footballers in the English and Scottish professional leagues.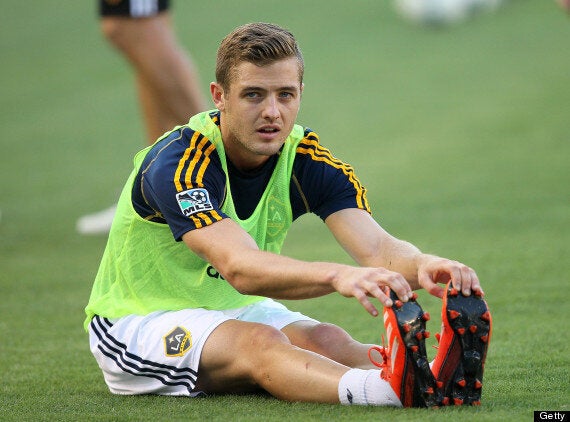 Rogers now plays for LA Galaxy
He later reversed his decision to quit the game and signed for the LA Galaxy.
Before Rogers' revelation, only two footballers had publicly said they were gay.
Former England Under-21 international Justin Fashanu was the first professional footballer in Britain to come out, in 1990, before he took his own life eight years later, aged 37.
Swedish lower league player Anton Hysen - son of former Liverpool defender Glenn Hysen - also came out in an interview with a Swedish football magazine in 2011.
Related