Sir Alex Ferguson has ridiculed suggestions he may have influenced referees during his managerial career.
Former official Mark Halsey referred to having a "good relationship" with the former Manchester United manager earlier this week and revealed he asked Ferguson to support Mark Clattenburg, when the referee was accused of racially abusing Chelsea midfielder John Obi Mike.
Ferguson stressed the extent of his relationship with Halsey had been to support him during his battle with cancer.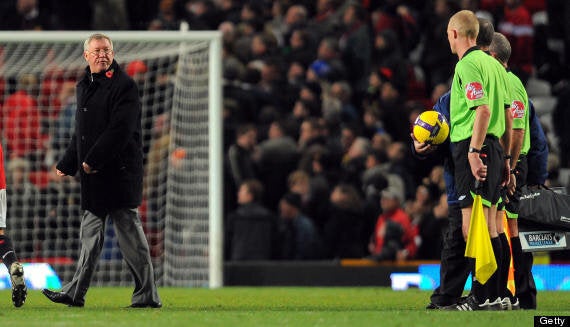 Ferguson received five touchline bans for criticising referees
"I can't believe... obviously there is an Alex Ferguson element in his (Halsey's) book, he thought was important," he told MUTV.
"Most of the managers, particularly in the north west supported (him), and a lot of players by the way, when he had the cancer, him and his wife, it was a terrible period for the lad and quite rightly the football fraternity got behind him and supported him.
"We gave him jerseys after jersey for the dinners he was having and of course a Manchester United strip figures greatly in these auctions, a signed strip from all the players."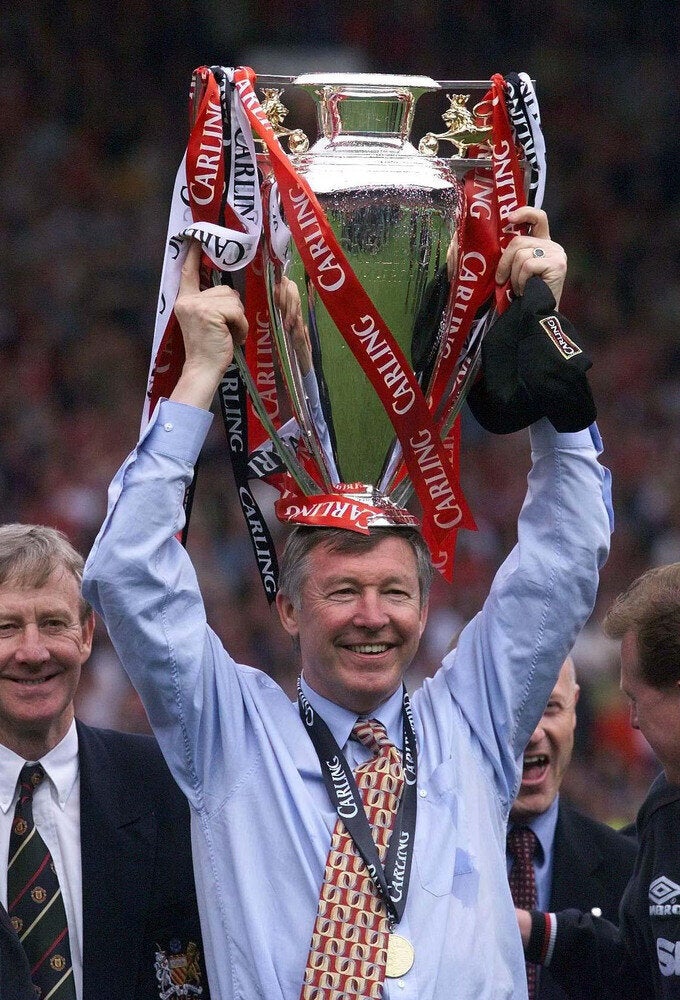 Sir Alex Ferguson Career In Pictures
Ferguson was no stranger to fallings out with officials during his time in the dugout, receiving five touchline bans during his glittering career, and added: "The laughable part for me was how I (supposedly) influenced the refereeing fraternity.
"This is a guy who has the worst record of any manager in the history of English football, fined £100,000 by them, suspended so many times, that's some influence, I must say. It's a little bit Walter Mitty."
Since retiring Ferguson has had hip surgery but has been back at Old Trafford recently to watch how his chosen successor, David Moyes, has been faring.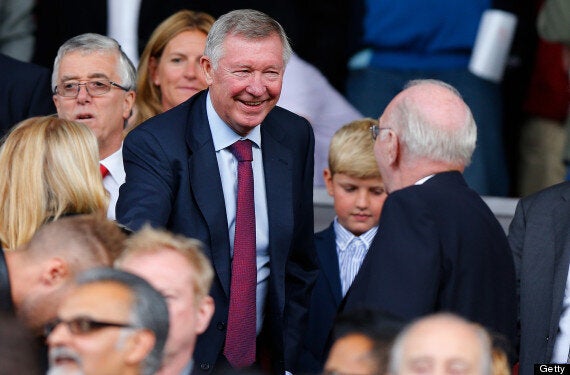 A smiling Ferguson at Old Trafford last week
Moyes and United seem to have found some rhythm since the transfer window closed, with Wayne Rooney at the heart of it.
"Wayne's performance was fantastic, I was pleased to see that, he's got his energy back, the determination, his purpose to attack players, was all very encouraging to me. Being a director I'm delighted to see that, he's back to what we always remember."