A tiny snake "about the width of a pencil" is responsible for grounding a jet of 370 passengers.
While the eight-inch reptile didn't cause quite the same high octane scenes as his cold-blooded cousins in the Samuel L Jackson film Snakes On A Plane, it succeeded in raising the profile of the humble Mandarin Rat Snake.
The live specimen was found in the passenger cabin of a Qantas Boeing 747 in Sydney on Sunday night. Snake on a plane! A Mandarin Rat Snake (pictured) grounded the Qantas flight at Sydney on Sunday
The Tokyo-bound flight was cancelled and the plane was fumigated as a precaution, News.com.au reports.
Passengers were accommodated in a nearby hotel and the snake was euthanised.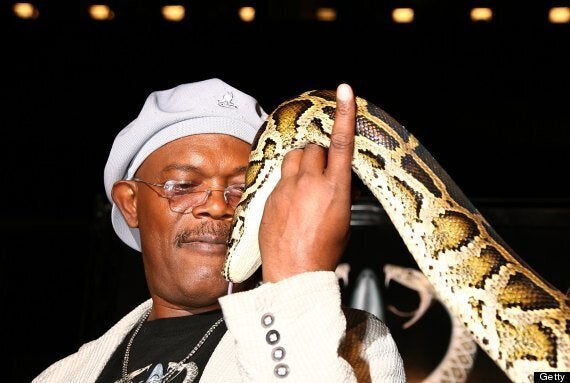 Samuel L Jackson poses with a snake at a premier for Snakes On A Plane
"The Department of Agriculture is looking into how the snake came to be on the plane, but isn't able to speculate at this time," it said in a statement.