CCTV footage of their good deed went viral after they struggled for 13 minutes to right the rack.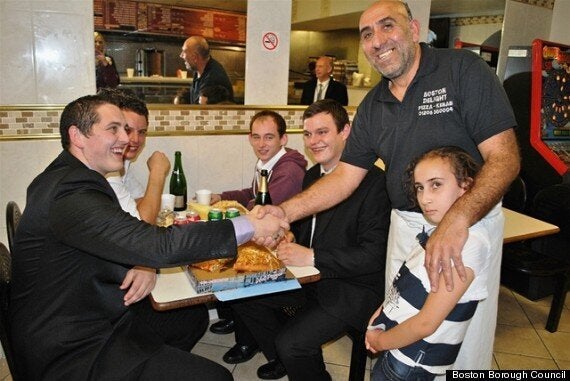 The footage has been viewed millions of times
Boston mayor, Cllr Paul Kenny, said the lads "had shown they were public-spirited, portrayed Boston in a good light to the world and raised a smile in the borough and across the planet".
One of the five, Martin Griggs, 24, said they had been overwhelmed by all the attention for something they did as "a bit of a laugh".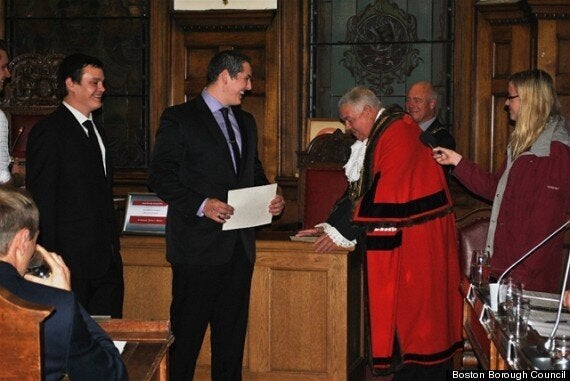 Griggs and the other four - Dean Mason, 23, Simon McMillan, 23, Dan Butler, 23, and Jordan Doughty - were then taken to the Boston Delight kebab shop for their calorie laden reward.