To celebrate the release of 'Filth' starring James McAvoy and in Scottish cinemas on 27 September and UK cinemas 4 October, we are offering readers the chance to see the film before anyone else for free at selected UK locations on Thursday 26 September.
Scheming Bruce Robertson (James McAvoy), a bigoted and corrupt policeman, is in line for a promotion and will stop at nothing to get what he wants. Enlisted to solve a brutal murder and threatened by the aspirations of his colleagues, including Ray Lennox (Jamie Bell), Bruce sets about ensuring their ruin, right under the nose of unwitting Chief Inspector Toal.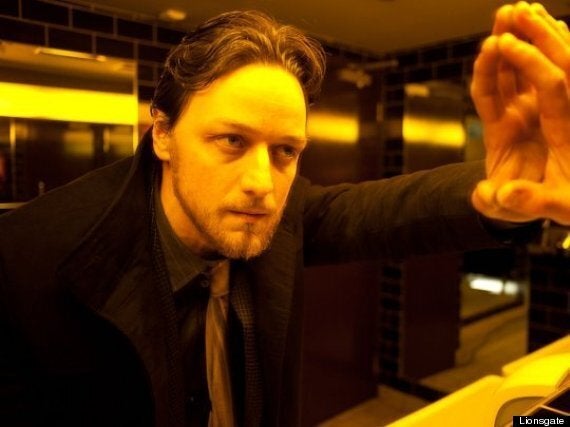 As he turns his colleagues against one another by stealing their wives and exposing their secrets, Bruce starts to lose himself in a web of deceit that he can no longer control. His past is slowly catching up with him, and a missing wife, a crippling drug habit and suspicious colleagues start to take their toll on his sanity. The question is: can he keep his grip on reality long enough to disentangle himself from the filth?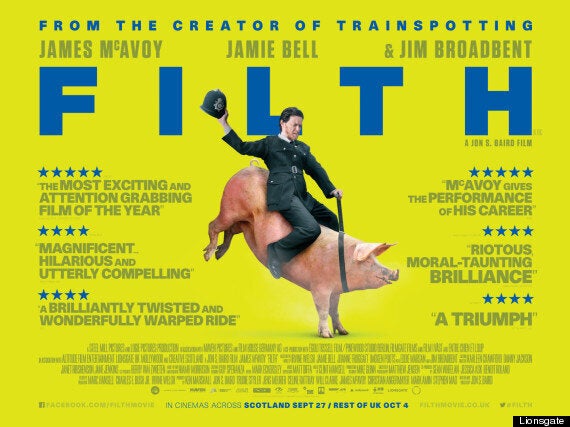 For your chance to see FILTH at a special preview screening on Thursday 26h September simply CLICK ON THIS LINK to claim your tickets.
'Filth' hits Scottish cinemas on 27 September and UK cinemas from 4 October. Check out the trailer below...
For more information on FILTH visit https://www.facebook.com/FilthMovie
and https://twitter.com/FilthTheMovie
Tickets are subject to availability and will be allocated on a first come, first served basis via www.showfilmfirst.com. Each reader may claim up to two tickets. Readers who successfully book tickets must present this page with the ticket and have ID available if required. No photocopies of the page will be accepted. The tickets are not for resale. No cash alternative. No late admittance. The cinema reserves the right to refuse admission. In the event of a dispute, the cinema manager's decision is final. For full terms and conditions visit: www.showfilmfirst.com