A friend said: "What he did was so heroic. He was having coffee with friends when it happened.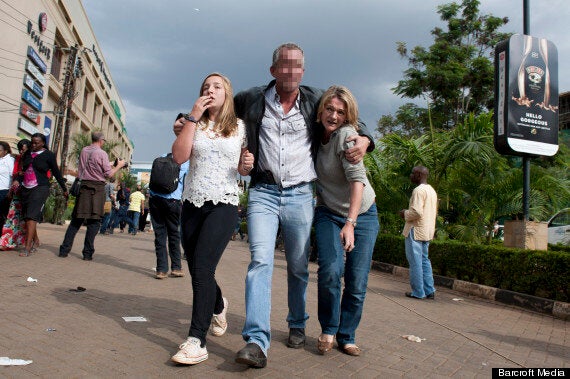 The man helping two women out of the building. A handgun can be seen tucked in his trousers
"He went back in 12 times and saved 100 people. Imagine going back in when you knew what was going on inside."
The three-day siege is reported to be coming to an end with Kenyan security forces claiming they have taken control of all floors of the building.
The body of a white woman found amongst the militants has yet to be identified.
He was allowed to leave along with his sister and mother and was even given Mars bars by the attacker.
Popular in the Community