Paul Gascoigne believes if he dies from alcoholism he will receive no sympathy.
A new documentary about the former England maverick reveals he spends £1,000 a year on anti-wrinkle jabs to counteract the ravages of drinking.
Gascoigne, who is also addicted to sweets, was followed by a film crew for three months for an ITV documentary after his return from a treatment clinic in the United States, where he overheard doctors say he might die.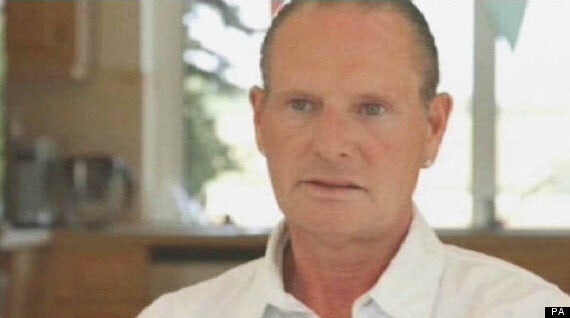 Gascoigne fears he won't get sympathy if he dies from alcoholism
The 46-year-old told the filmmakers: "I just remember one bit after the third day of being in hospital when he said 'I don't think this guy is going to make it' and I sort of put my head up a little bit and I was like, tubes in my arms and an oxygen tank injecting round my heart and lungs and that. I just come forward and I went 'I don't want to die I need to water the plants' and that was it and then I woke up two weeks later."
Gascoigne, who describes himself as "an addictive personality", said: "With me now if I did have a drink and relapse, it's like becoming tipsy and merry is okay for a couple of days but like the next mouthful I'm so down, I'm so depressed, I cry. I do all that because I know inside I'm hurting myself again. I know where I'm heading, a wooden box. Or I'm back in treatment or hospital. Or getting sectioned."
Gascoigne said he had been "lucky twice" after almost dying from drink, saying: "I hope I don't die through it. Because I won't get any sympathy...because well he was warned. At least I know if I did pass away through it I wouldn't be in this pain all the time. Gascoigne celebrates his unforgettable goal against Scotland at Euro 96
"The pain's like I know probably in the future I am going to drink again. I know in a year's time I am going to have f*****g hassle again and you know family worrying and Sheryl worried, the kids worried, nephews worried, friends are worried. I just think sometimes, just think f*****g hell. Just go away i.e. drink or me go away - and that means a wooden box and six nails.... and I don't know why, I just don't know why I f*****g pick up the drink."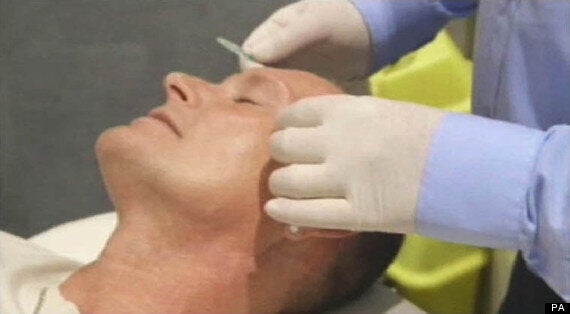 A screen grab from Being Paul Gascoigne of Gascoigne receiving anti-wrinkle jabs
He also said he spent around £60,000 on "James Bond" gadgets to detect phone hacking.
The documentary, Being Paul Gascoigne, which includes interviews with his parents, ex-wife Sheryl and children Regan and Bianca, airs on ITV at 9pm tomorrow.
Related