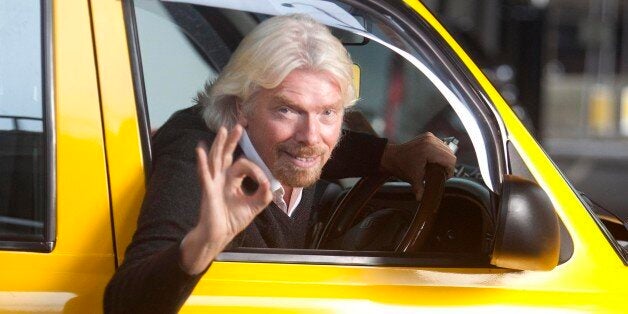 Hailo, the smartphone app launched in London to help people hail taxis and backed by Virgin boss Sir Richard Branson, has been speeding its way around the world.
The app uses GPS technology to help link up passengers with licensed taxi drivers, and 7.5 million people have travelled using the app since its launch in 2011, with 3m of those journeys in London. Around 42,000 drivers in 13 cities worldwide are signed up to the service, with more than half of London's cab drivers using it.
Branson came on board as an investor last year in an investment round that raised nearly £20m to fund Hailo's global expansion. The Virgin boss said the app had "revitalised London's famous taxi scene".
He added: "A Londoner now gets into a Hailo taxi every seven seconds which is an incredible achievement for a company which is less than two years old."
Hailo co-founder Caspar Woolley told the Huffington Post UK that the app had "planted its flag" in Asia and was aiming to add tens of cities to Hailo's range within the next year, beyond its current range including London, New York, Osaka and Boston.
Popular in the Community