A "sexist" silverback gorilla is being sent to live in solitude in a deluxe bachelor pad after he bit one female and sneered and nipped at others.
Patrick, who weighs 195kg, is leaving Dallas Zoo and will be relocated to an institute in South Carolina, which is renowned for its work with gorillas with behavioural problems.
Abandoned by his mother at birth, the 23-year-old gorilla did not have the easiest start to life and has been unable to socialise with other gorillas, particularly females, Reuters reports.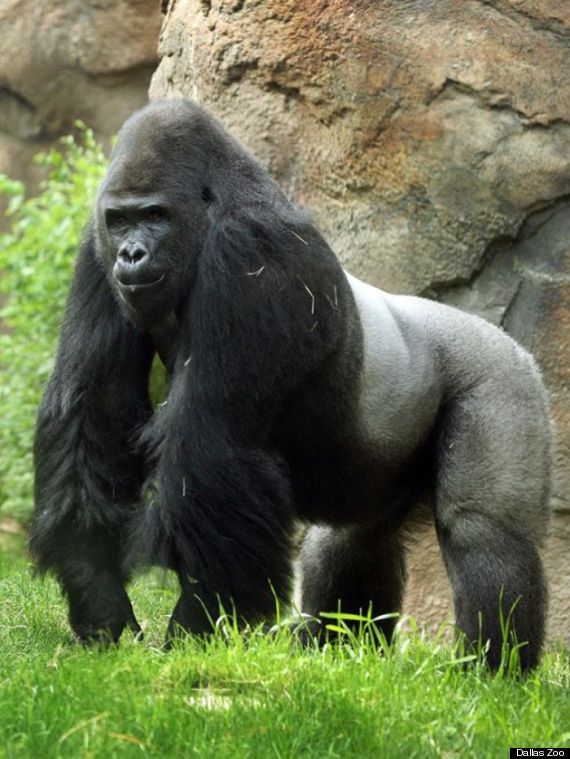 Patrick the gorilla will be leaving Dallas Zoo for South Carolina's Riverbanks Zoo and Gardens
He managed to form a bond with one male gorilla – Jabari – but the animal was shot dead by Dallas police after he escaped in 2004 and injured three people.
"It's not like we haven't tried, he's been here for over 18 years," said Laurie Holloway, a spokesman for the zoo.
At his new digs in South Carolina's Riverbanks Zoo and Gardens, Patrick will live alone but in close proximity to other gorillas, a Q&A on Facebook revealed.
Despite Patrick's problems fitting in with the other gorillas, literature on the Dallas Zoo website fondly recalls the habits which made him a favourite - including tapping on the glass and pointing at visitor's painted toenails.
Indeed the zoo will hold a farewell ceremony for him this weekend, which will include special treats for him, cupcakes for guests and a chance to sign his going away card.
Replacing him will be two new male gorillas – known as Shana and Zola - who happens to be an avid breakdancer whose moves have seen him become a viral star (video below).
All the best, Patrick.