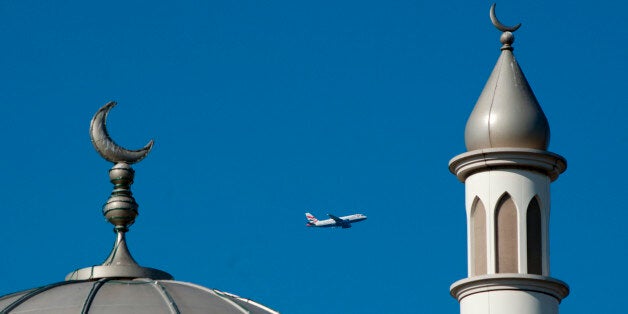 One in four young people in Britain distrust Muslims and think the country would be better off without them, a new poll has shown.
Additionally, 16% said they didn't trust Hindus or Sikhs, 15% said they didn't trust Jewish people, that figure was 13% for Buddhists and 12% said they didn't trust Christians.
Of the 1,000 people interviewed for a BBC Radio 1 Newsbeat poll, 44% said they believe Muslims did not share the same values as the rest of the population, while 28% said they felt Britain would be "better off" with fewer Muslims.
Some 60% of the 18 to 24-year-olds asked thought the British public had a negative image of Muslims, with 26% saying foreign terror groups were to blame for Islamophobia, compared to 21% who said the reason is UK Muslims who have committed acts of terror.
However, 48% agreed that Islam is a peaceful religion, while 23% said they blame the media for anti-Muslim feelings.
An adviser on anti-Muslim hatred said the findings suggested young people needed to mix more.
Akeela Ahmed, from the Cross-government Working Group on Anti-Muslim Hatred told the BBC: "These findings indicate that we need to ensure young people are mixing at local levels and that they're working on projects together so that people can get to know Muslims and vice versa."
The news follows a separate report revealing that a fifth of UK Muslims fear being attacked or discriminated against because of their race or religion.
The survey, by The Runnymede Trust charity, also found that instances of racial discrimination are still rife in the workplace for visible ethnic minorities.
Three out of every five people from ethnic minority backgrounds stated that they worry that discrimination due to the colour of their skin, their ethnic origin or religion will affect their opportunities in education, training, business or employment.
The Director of the trust, Rob Berkeley, said current attitudes towards muslims could lead to further divisions.
"Widespread distrust of Muslims is a very worrying trend in the UK," he told HuffPost UK.
"This distrust leads to the Muslim community feeling worried about being attacked, harassed or discriminated against because of their race or religion, with some reason given Muslims' poor outcomes in education and employment.
"This worry is likely to have an effect on their interaction with non-Muslims. Addressing this inequality must be a big part of improving social integration in the UK."