Firefighters were called to Battersea Power Station last night after witnesses believed a stunt for a Bear Grylls TV show had caused the famous landmark to go up in flames.
Flames were projected onto the landmark as Grylls abseiled down to launch his latest show Bear Grylls: Escape From Hell.
Plumes of flame then came up from the ground.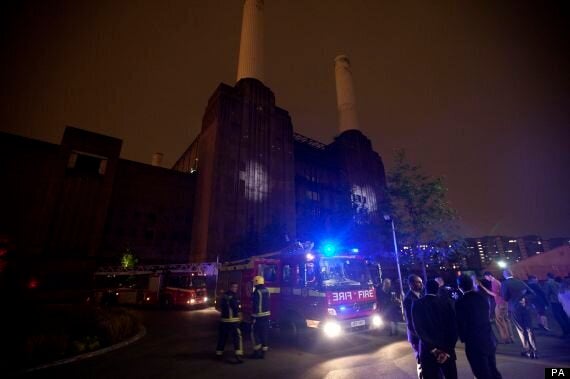 Fire crews were called to Battersea Power Station as witnesses were confused by the flames engulfing the iconic building
The stunt was so realistic that one worried witness called London Fire Brigade to say the building was ablaze.
A fire brigade spokesman said: "We were called at 7.50pm. We attended and as soon as we got there we realised it wasn't an incident for us."
He added: "We take every call seriously."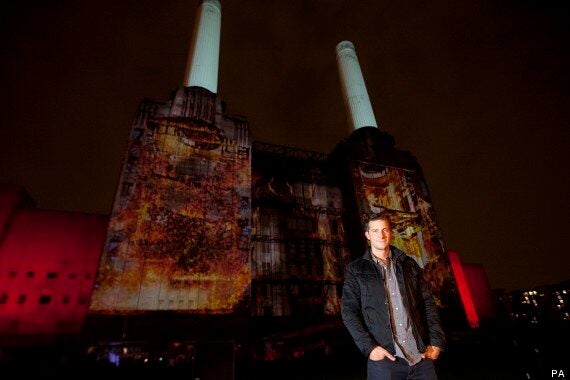 Bear Grylls was launching his new TV show
The Open House project offered the last opportunity for visitors to see the giant Art Deco structure before it undergoes a multimillion-pound redevelopment across the full site.
Bear Grylls: Escape From Hell will be shown on the Discovery Channel.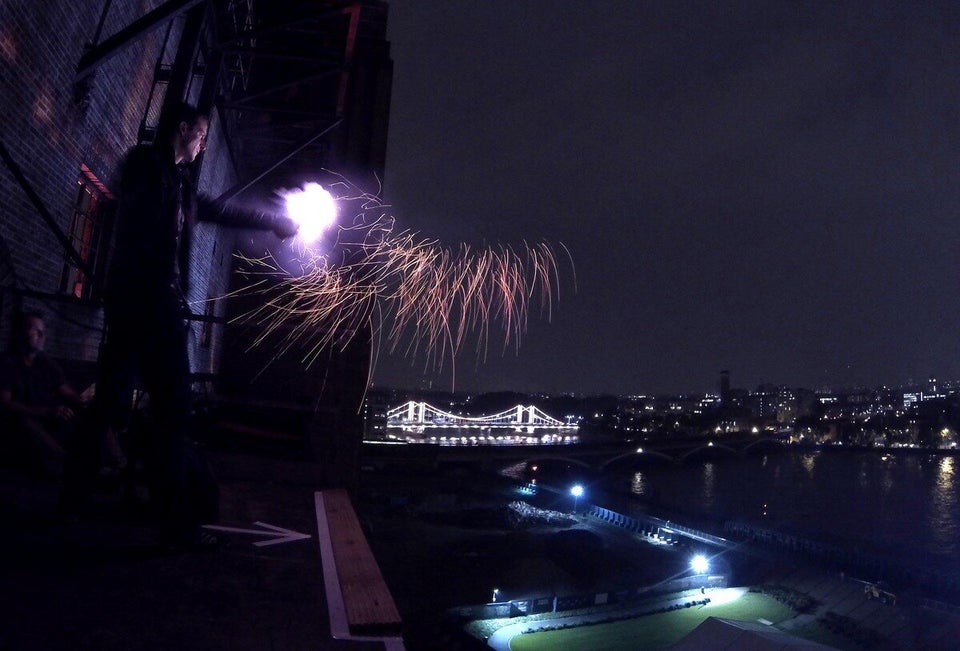 Bear Grylls: Escape From Hell - launch party - London