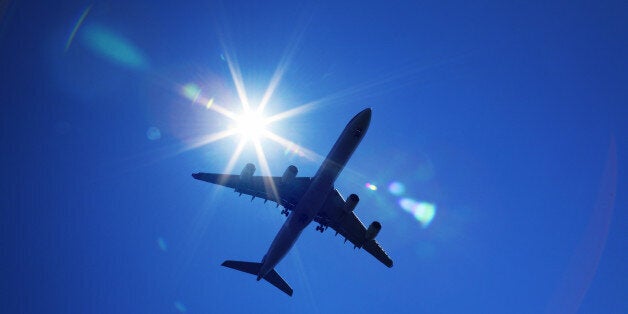 More than half of pilots have fallen asleep on the flight deck, according to a worrying new survey.
And the alarming research has revealed that one in six commercial pilots has woken up at the controls — only to see that their copilot is dozing too.
One of the pilots indicated in a report to the UK's Civil Aviation Authority (CAA) that the pair nodded off after both had only five hours sleep in the previous two nights.
The Civil Aviation Authority described it as an isolated incident, and experts said passengers' lives were not at risk because the plane would have been on autopilot.
A CAA report said the crew were "suffering from symptoms of severe fatigue". It added: "Both members of flight crew had only five hours sleep in two nights due to longer duty period with insufficient opportunity to sleep.
Details of last month's incident, on August 13, come at a time when UK pilots' organisation Balpa is unhappy at proposed European changes to flight-time regulations.
Warning against the European changes, the organisation warned they "would allow pilots to be flying aircraft whilst dangerously fatigued."
Balpa said the EU proposals were "flawed in many areas", with pilots being legally allowed to land an aircraft having been awake for 22 hours, pilots operating longer-haul flights (such as west coast US) with only two crew rather than the current three, and pilots possibly being forced to work up to seven early starts in a row.
Of the 500 commercial pilots polled for today's survey, 43% said they believed their abilities had been compromised at least once a month in the last six months by tiredness, with 84% saying it has been compromised at some stage during the past six months.
Also, 31% did not believe their airline had a culture that lent itself to reporting tiredness concerns, with only half (51%) saying they believed their airline chief executive would back them if they refused to fly because of tiredness.
Unprompted, 49% said pilot tiredness was the biggest threat to flight safety - three times more than any other threat.
The poll results come ahead of a European Parliament vote on new EU rules on pilot flying hours next Monday.
Balpa believes the new regulations will cut UK safety standards.
The union wants MEPs voting on Monday in the EU to back a motion that would require the EC to withdraw its proposals and to subject them to proper scientific and medical scrutiny.
Balpa general secretary Jim McAuslan said: 'Making every flight a safe flight is the number one priority for British pilots who have helped establish some of the highest safety standards in Europe.
"Tiredness is already a major challenge for pilots who are deeply concerned that unscientific new EU rules will cut UK standards and lead to increased levels of tiredness, which has been shown to be a major contributory factor in air accidents."