An exhibition of images revealing gay couples sharing kisses in churches has been pulled after the Catholic Church reportedly threatened legal action.
But the photographs were covered up after the gallery received a notice from the Vicariate of Rome, which said the church was against the exhibition, The Local reported.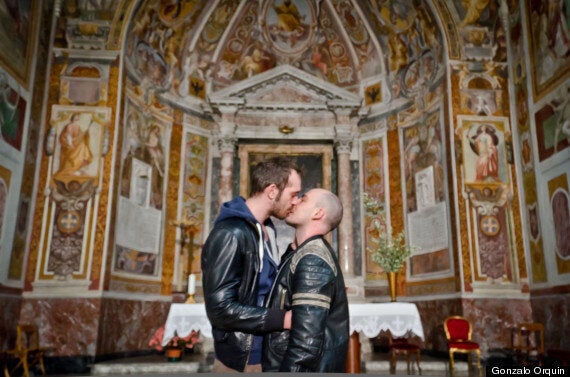 Gonzalo Orquin took most of the photographs in churches in Rome
The online newspaper says the Vicariate, which assists the Pope in carrying out his functions as the Bishop of Rome, confirmed it had sent the letter warning the images "could harm the religious sentiment of the faithful."
"Italian constitutional law safeguards an individual's religious feeling and the function of places of worship," Vicariate spokesman Claudio Tanturri said.
He added: "Therefore photos that are not suitable and do not conform to the spirituality of the place offend and infringe upon the advancement of man in the particular place for the expression of faith."
Story continues after the slideshow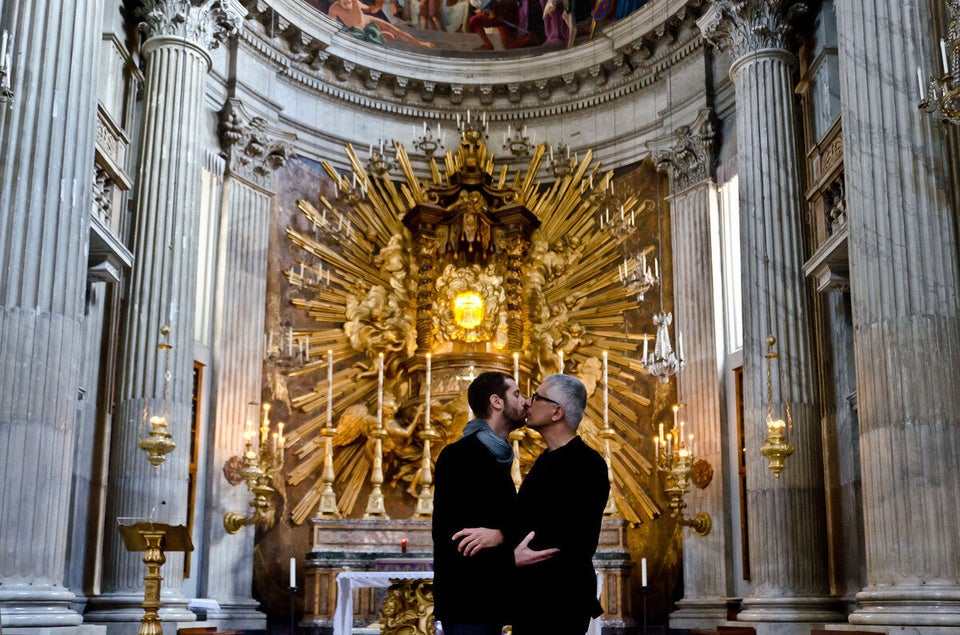 Same-Sex Kisses In Churches
Speaking to HuffPost UK, Orquin said: "I am a Catholic and I believe in God. When I was child I learned that God is love, and I learned it in a church! What kind of love? Who decides what love is OK and why? Pope Francis has said recently that he is not one to judge anyone and he also said that the Roman Church belongs to every one."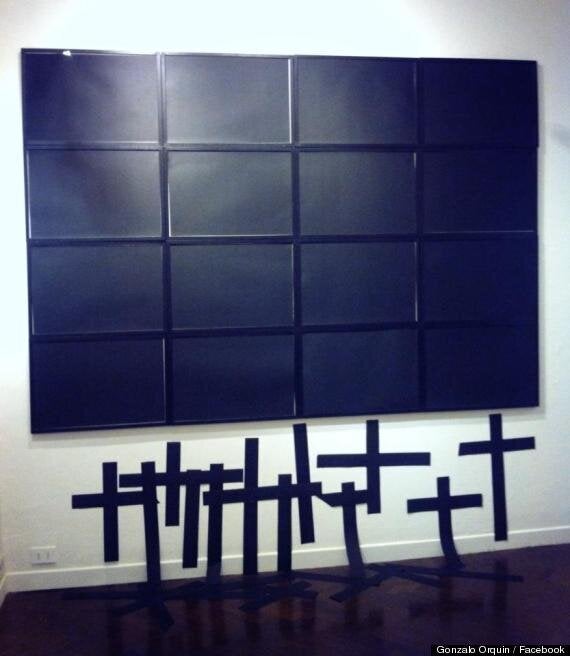 As Orquin points out, the matter comes in the wake of comments made by Pope Francis indicating an increasing tolerance towards homosexuality.
He also implied the Catholic Church is "obsessed" with preaching on matters such as gay marriage and that it needs to stop interfering.
Francis's predecessor Benedict XVI was an extreme opponent of gay rights and once described homosexuality as a "defection of human nature."