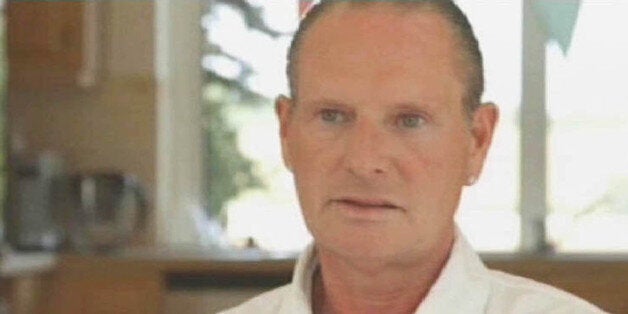 Paul Gascoigne was targeted by hackers who drained his bank account of up to £50,000, according to reports.
The troubled former England star, 46, who has been battling alcoholism for years, said the thieves made 23 withdrawals in just two days.
Speaking outside his Bournemouth home, the ex Newcastle and England legend told the Sun he had been "bled dry", first claiming he knew who was responsible before admitting he did not understand how it had happened.
He said: "I know who did it. I know how it f****** happened, there were 23 hits in f****** two days. It was quite a lot of money.
"It wasn't that much. F*** knows. I don't know. Website, internet, I've not got a clue."
The Gateshead-born star, once believed to be worth £14 million, reportedly said between £9,000 and £50,000 had been stolen.
In a documentary aired by ITV this week he described the pain of knowing he might start drinking again even though he recognises it might kill him.
He said: "I hope I don't die through it. Because I won't get any sympathy...because well he was warned. At least I know if I did pass away through it I wouldn't be in this pain all the time."
Most recently in February he was taken to intensive care after a detox spell at a clinic in Arizona in the US.
He later said that he had overheard doctors saying that they did not think he was going to make it.
Widely regarded as one of the most talented footballers of his generation, Gascoigne told film-makers he had been ''lucky twice'' after almost dying from drink.
"I just remember one bit after the third day of being in hospital when he said 'I don't think this guy is going to make it' and I sort of put my head up a little bit and I was like, tubes in my arms and an oxygen tank injecting round my heart and lungs and that. I just come forward and I went 'I don't want to die I need to water the plants' and that was it and then I woke up two weeks later."
Gascoigne, who describes himself as "an addictive personality", said: "With me now if I did have a drink and relapse, it's like becoming tipsy and merry is okay for a couple of days but like the next mouthful I'm so down, I'm so depressed, I cry. I do all that because I know inside I'm hurting myself again. I know where I'm heading, a wooden box. Or I'm back in treatment or hospital. Or getting sectioned."