Women should not be driving because it can affect their ovaries and pelvises, according to a Saudi sheikh, seeking to explain the country's ban on female drivers.
Sheikh al-Luhaydan, a judicial and psychological consultant to the Gulf Psychological Association, told Saudi website sabq.org that "physiological science and functional medicine [found] that it automatically affects ovaries and rolls up the pelvis.
"This is why we find for women who continuously drive cars their children are born with clinical disorders of varying degrees."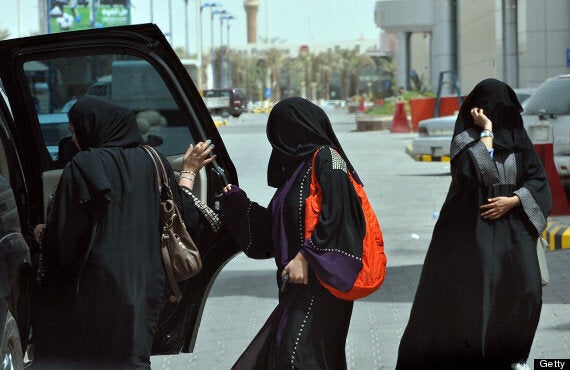 Saudi women get into the backseat of a car in Riyadh
Sheikh al-Luhaydan said the selfish women should "the mind before the heart and emotion and look at this issue with a realistic eye."
An online petition entitled "Oct 26th, driving for women" has more than 11,800 signatures.
His comments caused a storm of reaction on Twitter, even prompting a hashtag, in Arabic, which said #drivingaffectspelvisandovaries.
The Women2Drive campaign is behind the movement. Spokeswoman Manal al-Sharif was arrested in May 2011 after uploading a video of herself driving through the streets of the city of Khobar in Saudi Arabia.
Though it's technically not illegal for women to drive in Saudi Arabia, a fatwa issued in the '90s banned the act, making it very difficult for women to get around town without a man, CNN reports. A statement from the Ministry of Interior backed up the decree.
Because Saudi Arabia doesn't have reliable public transportation, women are wholly dependent on male relatives or hired drivers to go to the supermarket, school, work or even the hospital.