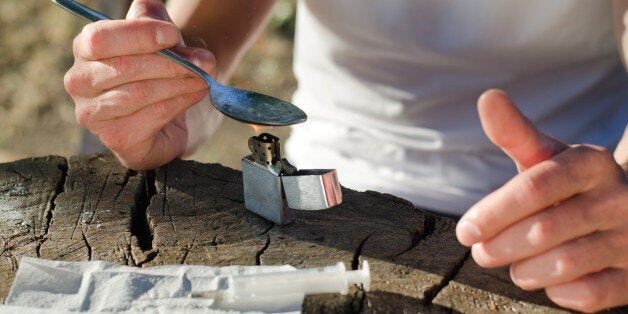 A top police officer has sensationally called for hard drugs such as cocaine and heroin to be legalised.
Durham chief constable Mike Barton claimed the war on drugs had failed and decriminalisation was the best way to wrestle power away from criminal gangs.
He said: "Not all crime gangs raise income through selling drugs, but most of them do in my experience.
"So offering an alternative route of supply to users cuts off the gang's income stream.
"If an addict were able to access drugs via the NHS or some similar organisation, then they would not have to go out and buy illegal drugs.
"Drugs should be controlled. They should not, of course, be freely available.
"I think addiction to anything - drugs, alcohol, gambling, etc - is not a good thing, but outright prohibition hands revenue streams to villains."
Under Mr Barton's direction, Durham Constabulary launched Operation Sledgehammer, a sustained campaign to "get in the faces" of organised crime gangs.
He has previously claimed to seek inspiration in the way notorious Prohibition-era mafioso Al Capone was finally brought down not for bootlegging, but tax evasion.
The officer, who has served for nearly 34 years, said he had witnessed a worsening drug addiction problem since prohibition began in 1971 with the Misuse of Drugs Act.
He argued that pushers had made billions from adulterated drugs, transforming them into local folk heroes for young people.
"Decriminalising their commodity will immediately cut off their income stream and destroy their power," he said.
"Making drugs legal would tackle the supply chain much more effectively and much more economically than we can currently manage."
Mr Barton said that offering drugs therapeutically through the NHS and similar organisations would avoid the spread of HIV and hepatitis C among needle users.
But he underlined that he was in favour of their use in a controlled environment, rather than a "free for all".
"I am saying that people who encourage others to take drugs by selling them are criminals, and their actions should be tackled," he said.
"But addicts, on the other hand, need to be treated, cared for and encouraged to break the cycle of addiction. They do not need to be criminalised."
Related