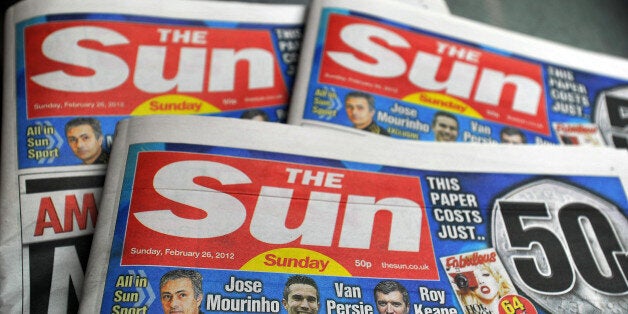 A journalist is to become the first person to be charged as part of a national inquiry into allegations of computer hacking and other privacy breaches.
Ben Ashford is to be charged with possession of criminal property and unauthorised access to computer material, the Crown Prosecution Service (CPS) said.
It is the first charge to be brought under Operation Tuleta, the Scotland Yard investigation that is being run alongside inquiries into alleged phone hacking and corrupt payments to public officials.
Gregor McGill, a senior lawyer at the Crown Prosecution Service, said: "The CPS has today authorised the Metropolitan Police to charge Ben Ashford with one offence of possession of criminal property and one offence of unauthorised access to computer material."
Ashford will appear before Westminster Magistrates' Court on October 15.
Ashford has been accused of possessing criminal property between October 11 2009 and October 16 2009 - namely a mobile telephone belonging to Emma Murray - knowing or suspecting it to constitute a person's benefit from criminal conduct, the CPS said.
He is also charged with causing a computer to perform a function with intent to secure unauthorised access to a programme or data held in a computer, knowing that such access was unauthorised, between the same dates, the CPS said.
The offences are contrary to the Proceeds of Crime Act 2002 and Computer Misuse Act 1990 respectively.
A total of 21 arrests have been made under Operation Tuleta, which is investigating criminal acts that intrude on individual privacy for journalistic purposes, although two individuals have been told no further action is to be taken against them.
The inquiry includes offences that are not covered by Operation Weeting, which is looking at alleged phone hacking, or Operation Elveden, which is probing claims of corrupt payments to public officials.
The operation became caught up in a row between MPs and investigators over whether to publish a list of clients of rogue PIs.
Earlier this month, Scotland Yard removed nine names from the list, including five linked to Tuleta, because they are subject to live investigations.
The Home Affairs Select Committee had threatened to publish the list, but the issue is now being re-considered after objections from the Serious Organised Crime Agency, the Information Commissioner and the Metropolitan Police.
Monday's move comes amid calls from human rights group Liberty for a six-month limit on the time people can be kept on police bail, as some suspects arrested under the various inquiries approach the second anniversary of being kept under investigation without charge.
James Welch, legal director for Liberty, said: "Bail is a crucial police tool but, with no time limit, people's lives are being put on hold and ruined by onerous bail conditions with no end in sight.
"A simple six-month statutory backstop would end the uncertainty and anxiety of having possible prosecution hanging over you indefinitely - and encourage prompt, efficient police investigations."