David Cameron is to unveil a £50 million scheme to encourage GPs to offer weekend and evening appointments, in an effort to cut the pressure on stretched A&E departments.
Almost one in five patients in a recent NHS survey said inconvenient appointments were a concern, with more than 70% backing weekend and after office hours opening.
The Prime Minister said he wanted surgeries to be open from 8am-8pm seven days a week to counter complaints that working people find it hard to get seen by a family doctor.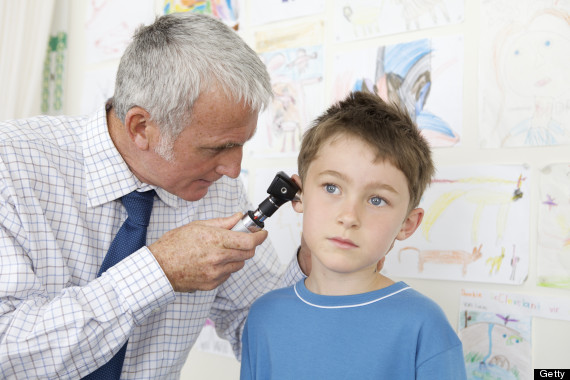 GPs must fit around hard working people, Cameron says
Under the scheme being unveiled at the Conservative Party conference in Manchester, the extra cash is being offered to groups of GPs proposing the most effective ways to improve access.
As well as extended surgery hours, ministers hope they will pioneer more effective use of technology - such as carrying out consultations with patients via video calls, email and phone.
Electronic prescriptions, online appointment booking and allowing people to visit a number of different surgeries across an area are also measures being sought from the first wave.
Up to half a million patients stand to benefit from the trials.
But Labour said the initiative was a "major admission of failure and a U-turn of fairly epic proportions" as the Government had abandoned measures introduced when it was in power.
Cameron said: "Millions of people find it hard to get an appointment to see their GP at a time that fits in with their work and family life.
"We want to support GPs to modernise their services so they can see patients from 8am to 8pm, seven days a week.
"We also want greater flexibility, so people can speak to their family doctor on the phone, send them an email or even speak to them on Skype."
The first pilot projects are due to be operating by April 2014 with the hope they will be copied widely across the country.
Officials said the 8am-8pm seven-day hours would not be a requirement for successful bids but made clear that was the expectation.
Similar initiatives are already being tried in some parts of the country - including parts of Manchester, where some surgeries will move to seven-day opening.
Health Secretary Jeremy Hunt, who will talk about the initiative in his speech to the conference, said: "We live in a 24/7 society, and we need GPs to find new ways of working so they can offer appointments at times that suit hard-working people.
"Cutting-edge GP practices here in Manchester are leading the way, and we want many more patients across the country to benefit."
Shadow health secretary Andy Burnham said: "David Cameron and the Tories are taking the NHS backwards and this announcement is a major admission of failure and a U-turn of fairly epic proportions.
"Under the Tories, hundreds of GP surgeries are shutting their doors earlier after David Cameron scrapped Labour's successful extended opening scheme.
"Patients are also finding it harder to get appointments, and turning to A&E instead, after he removed Labour's guarantee of an appointment within 48 hours.
"So I sincerely hope Jeremy Hunt isn't expecting applause on GP hours given how they have taken the NHS backwards from the position they inherited from Labour.
"An apology for the inconvenience they have caused to millions would be more appropriate."
Dr Chaand Nagpaul, chair of the BMA's GP Committee gave a cautious welcome to the proposal but said it would require significant extra resources to succeed.
"Without extra GPs the existing workforce will have to be stretched over seven days, meaning potentially reduced services during the week.
"It will also require additional resources and investment in support and diagnostic staff such as district nurses and access to community care so GPs can meaningfully provide a full service across the week, and it remains to be seen if the money set aside will be enough to deliver this.
"The BMA will be interested in the results of this pilot and are committed to working with the Government to improve access to care for patients, but the GPs across the country that we represent will need more detail on how it will work in reality, particularly when it comes to staffing and resources."
Also speaking at the conference today will be Work and Pensions Secretary Iain Duncan Smith, Education Secretary Michael Gove and Mayor of London Boris Johnson.
Johnson arrived at the annual conference with considerably less fanfare than last year's scenes of "Borismania" - saying he had "no plans" to be party leader and backed Mr Cameron.
Over the weekend the mayor sparked renewed speculation about his leadership ambitions by saying in interviews that he had a desire to be back in the House of Commons.
In an interview with BBC2's Newsnight, he repeatedly declined to rule out standing in 2015 and serving in the Commons and City Hall simultaneously.
And he also avoided directly endorsing the Prime Minister's announcement of a tax break for married couples, saying only that he "greatly admired" Cameron for sticking to a promise to introduce one.
He will use his conference stage speech to renew warnings to wavering Tories not to vote for the UK Independence Party in 2015 - or risk splitting the right vote and allowing Labour back into power.
Senior party figures have been forced to rule out any deals with the eurosceptic party after Ukip leader Nigel Farage used a visit to the conference to claim "a couple of dozen" Tory MPs could strike local pacts.