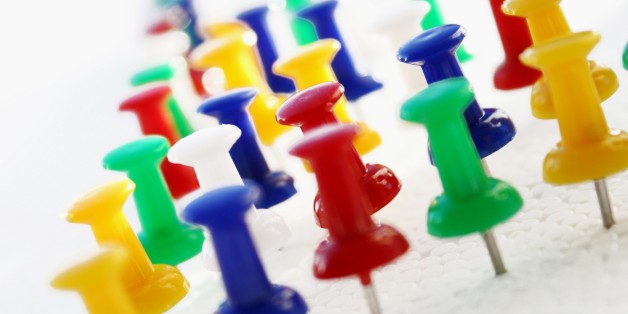 Getty
There are deep troubles brewing in the English countryside.
An unhappy resident has issued a complaint to her parish council that there are not enough pins in the village notice board.
The complaint was brought to Belton Parish Council at the August monthly meeting, the Scunthorpe Telegraph reported.
The resident said she was "not happy" that not enough pins are used for notices on the notice board.
Alongside issues such as grass cutting, tidiness and hedges, the notice board problem was discussed under the "parish affairs and other items of an urgent nature" section.
The complainant, a Mrs Miller, was also unhappy that the July minutes of the parish council had not been published.
The issue has been left with Belton Parish Council.
Mrs Miller isn't alone in her small village complaints however, with locals living in Trumpington – on the outskirts of Cambridge – having been thrown into turmoil at the news their local village hall would be holding 'bondage-on-a-budget' classes - complete with tea and biscuits.
Elsewhere, residents in a Welsh village were left upset at plans to rename the town Farteg, claiming it would be humiliating and leave them the butt of people's jokes.
Welsh language campaigners have called for the town of Varteg to be renamed, saying in the local language there is no letter V, making the current name incorrect.
Villager Sioned Jones, 42, told Wales Online: "Just imagine how embarrassing it will be to have the word fart in your village's name never mind being followed by egg.
"I'd be humiliated every time I told someone my address.
"Everyone will be laughing at us and coming to get photographed next to the street signs."