'X Factor' hopeful Lorna Simpson once stripped off to film a sex scene in a low budget movie, it has been revealed.
The singer - who Sharon Osbourne put through to the Judges' Houses stage of the competition last weekend - was paid just £150 to appear in the straight-to-YouTube gangster flick.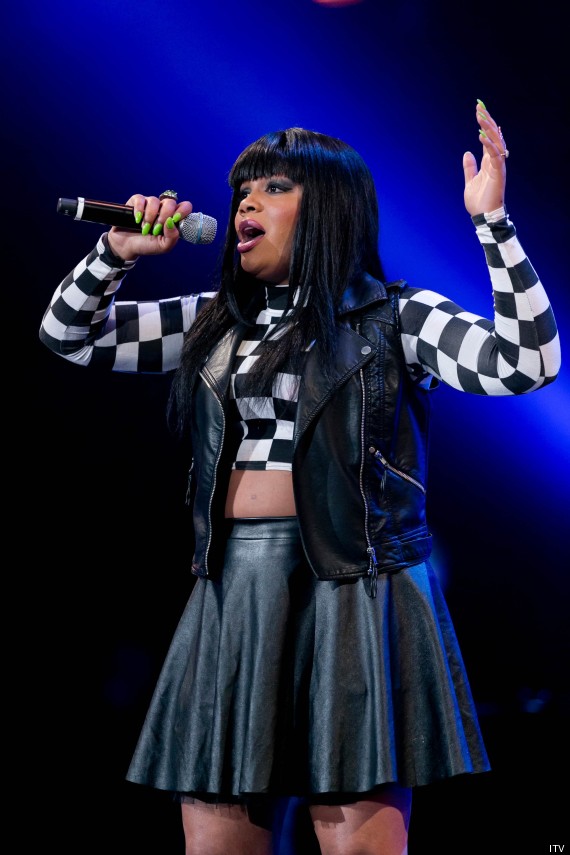 Lorna Simpson
Lorna made the movie earlier this year under the fake name of Harmony Gordon. She stars as Sabrina and can be seen writhing around on a bed with co-star Jeremiah Kirlew.
She told The Sun she wishes she'd never taken part in the film and was 'ashamed' she'd agreed to strip off for the part.
"I'm so ashamed I took part," she told the paper. "It wasn't even lots of money, I just thought it would help my career.
"We weren't actually having sex. It was just acting. I didn't realise it would be explicit, but by the time we came to film the scenes it was too late for me to back out.
"I wish I'd never done it. I hope people won't judge me. I really want to be a singer and I'm so grateful Sharon Osbourne has put her faith in me."
Meanwhile, there has been further drama at Gary Barlow's Judges' House after another of his final six acts was forced to lose a member due to visa issues.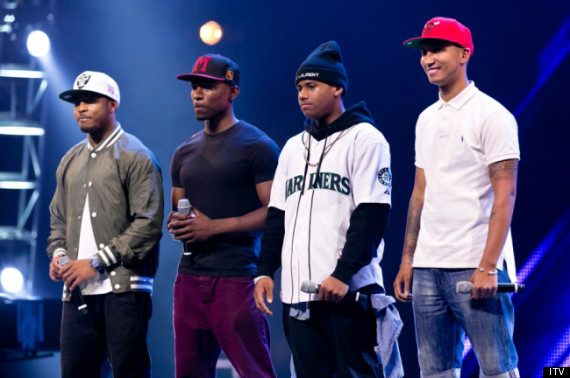 Code 4 have become Code 3
Mark Wyman, from boyband Code 4 was forced to quit the group after American authorities barred him entry to film the show in New York, thanks to his two convictions dating back several years, for conspiracy to rob and theft.
A spokesperson for the show told The Mirror: "Unfortunately due to problems in getting a visa Mark was unable to travel to Judges' Houses in America, meaning that he ended up having to leave the band to carry on in the competition as a three piece."
The same issue also affected Rough Copy after group member Kazeem Ajobe had problems getting a visa with his Nigerian passport, meaning he would be unable to travel to the US.
LIKE US ON FACEBOOK | FOLLOW US ON TWITTER
MORE 'X FACTOR'