There is "no doubt" the 2022 World Cup will be played in Qatar, according to a Fifa spokesman, despite concerns over the host nation's credentials.
FIFA's executive committee began a two-day meeting in Zurich on Thursday, and although the 2022 tournament will not be discussed until Friday it has dominated the agenda.
While the footballing authorities grapple with the question of whether it should be played in the summer or the winter, ongoing debates over the fairness of the original bidding process and fresh controversy over Qatar's treatment of migrant workers involved in constructing facilities have led some to question whether it should go ahead in the country at all.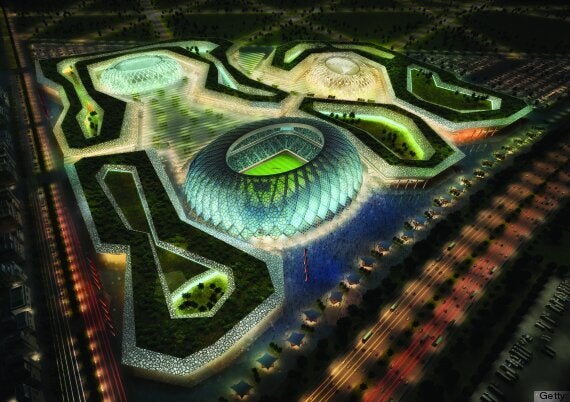 Qatar organisers have been assured they will still host the 2022 World Cup
However, FIFA spokesman Walter De Gregorio has moved to end that debate before it gathers momentum.
"No doubt," he told reporters when asked if it would be played in Qatar. "What is open to question is if we play in winter, and if so is it November, December, January, I don't know...
"But there is no doubt we will play in Qatar."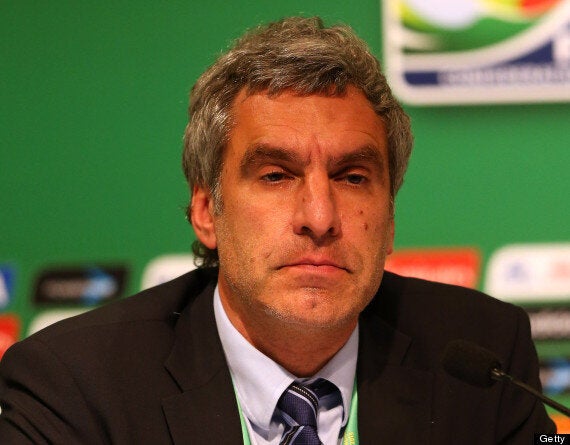 De Gregorio says the only debate is over what season the World Cup will be played in
The issue of migrant workers' rights was raised again as the meetings got under way as a group from the global workers' union launched a protest outside FIFA headquarters.
FIFA president Sepp Blatter had originally promised there would be a decision at this week's meetings on when the tournament would be played, but others have called for a delay while a full consultation is undertaken with the game's stakeholders.
Britain's FIFA vice-president Jim Boyce is prepared to back a decision in principle to move the World Cup to the winter to avoid the summer heat in Qatar but thinks it is too early to decide on the exact timing.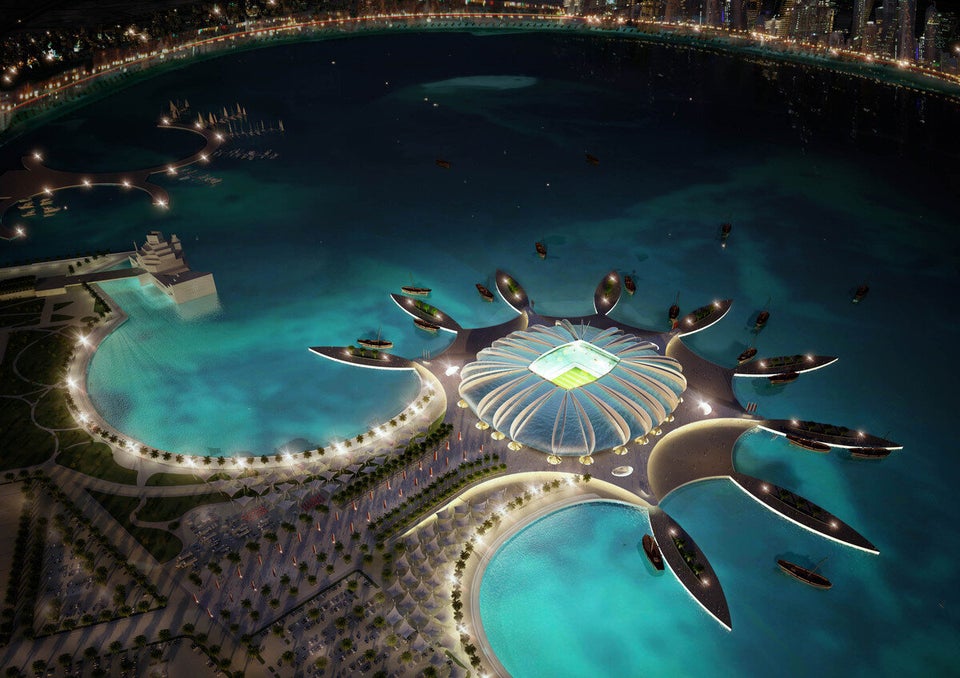 Qatar 2022
He said: "I wouldn't object to taking a decision on moving it in principle - I think nearly everybody is agreed on that.
"But I don't think we can make any decision on the exact timing - should it be in November, January or whenever - until we have got everyone in the game around the table to find a solution."
UEFA president Michel Platini, a FIFA vice-president, has backed the idea of playing in winter, but has he is more concerned with dealing with the findings of an investigation last week which uncovered appalling treatment of migrant workers in Qatar.
He said: "I'm much more concerned about that than the discussion about summer and winter.
"There will be no decision. It is impossible. We must wait to see what proposal president Blatter will bring to the executive committee."