Senior Jewish figures have accused the Mail of anti-semitic insinuations in the paper's attack on Ed Miliband's father - a Jewish refugee from Nazism.
Labour adviser Lord Glasman told the Jewish Chronicle that calling Marxist academic Ralph Miliband 'The Man Who Hated Britain" was a "classic McCarthyite slur", comparing it to the witch-hunt against American Communists in the 1950s which he said was "overwhelmingly and predominantly anti-Jewish".
Labour MP John Mann, chair of the All Party Parliamentary Group against Antisemitism tweeted on Wednesday:
Daily Mail on Ralph Miliband is the classical age old anti semitic smear about disloyal jews. As used by the Nazis supported by the Mail.

— John Mann MP (@JohnMannMP) October 2, 2013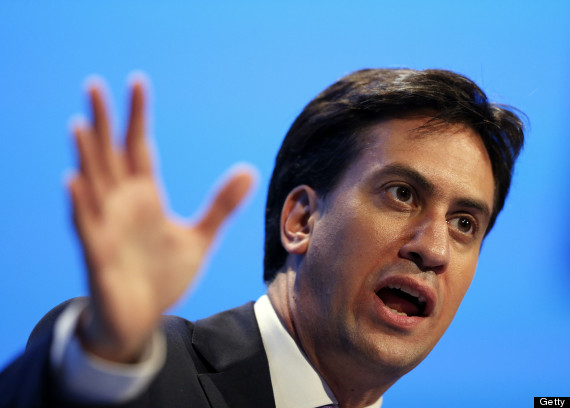 Ed Miliband has not taken up the charge that the piece was anti-semitic
Miliband himself has not chosen to pick that fight. In an interview with the Evening Standard, editor Sarah Sands said Miliband "rejects the suggestion of some of his more indignant supporters that the attack on his father is closet racism. What happened, he said, was that the Mail simply stepped over the line and he could not let it pass."
Both the author of the article, Geoffrey Levy, and the paper's deputy editor, Jon Steafel who defended the piece on Newsnight, are Jewish.
From this pm: 1st comment on EdM's article in Daily Mail was anti-Semitic. It had been moderated & voted up 154 times pic.twitter.com/bnedbjIwvc

— John Rentoul (@JohnRentoul) October 1, 2013
Novelist Linda Grant wrote in an op-ed: "I do not know exactly what [Mail editor] Paul Dacre's intentions were when he passed this story, or whether Geoffrey Levy volunteered it or was put up to hit by his bosses, but bursting forth out of it, in below-the-line comments, has been a revival of the "Jews can't be trusted because of their divided loyalties" genre of antisemitism."
Journalist Owen Jones also wrote that he was uncomfortable with the insinuations in the piece. "I don't care if the Daily Mail got someone called Geoffrey Levy to write it. As others have pointed out, this whole episode reeks of anti-Semitism - of the rootless cosmopolitan Jew with contempt for his country, and so on," he wrote.
Haaretz's London correspondent Anshel Pfeffer wrote earlier this week that it would be "surprising" for Jewish communal bodies to weigh in to the debate - and the main Jewish representative body, the Board of Deputies, has refused to comment.
"The Jews of Britain have long been deeply involved across the political spectrum, but Levy's piece... conjures up an age when "Jewish Communists" was a slur common among parts of the right-wing," Pfeffer wrote.
"No mainstream publication would question Ed MIliband's patriotism on account of his Jewishness, but that is already happening on far-left and far-right websites, and even in some of the readers' comments on the Daily Mail site.
"It is, however, disconcerting that a nasty drip-drip campaign appears to be taking shape, based on Miliband's family background, that is aimed at chipping away his legitimacy to one day be prime minister of Britain."
The paper's historic support for fascism, and opposition to Jewish refugees fleeing Nazism has been widely discussed in the days following the paper's feature.
As many are pointing out, the Daily Mail has never been fond of the likes of Ralph Miliband pic.twitter.com/zvJGT1ZaSZ

— Graham Linehan (@Glinner) September 30, 2013
Several Rabbis have also weighed in on the debate, though the ministers differed on whether the insinuations of Ralph Miliband's "outsider" status were indeed anti-Jewish in intent.
Rabbi Jonathan Romain, of Maidenhead Reform Synagogue, told HuffPost UK that the charge of anti-semitism would be "horrendous if true".
"Ralph Miliband was an atheist, so it would have to be anti-semitism on racial grounds rather than religious ones. That would put the Mail in the same category as Hitler who defined a Jew as anyone with one Jewish grandparent - nothing to do with faith and purely according to their birth. I am sure - at least I hope I am sure - that the paper would never wish to be associated in the same sentence as Hitler," he wrote in a blog.
"Only the Mail can reveal its true motives, but, even if innocent, the fact that it has sailed so close to such a line is to be regretted. Stirring up religious and racial passions is something we associate with the Nazis or the Golden Dawn party. It would be very un-British for the Mail to do that too."
The JC quoted Rabbi Danny Rich, chief executive of Liberal Judaism, saying the newspaper was "playing with fire."
"The danger is that the paper's attack on Ralph Miliband gives legitimacy to those that seek to cast all refugees and immigrants as 'outsiders' and question their loyalty. This is a concern not only for Jews but all those that share our experience and with whom we must stand," he said.
But Rabbi Alan Plancey, a Conservative councillor in Elstree said "this is nothing to do with him being Jewish. The word isn't mentioned and I don't think we should start digging it up and making it into something it isn't… This is a battle against Labour. The Daily Mail is a Conservative paper, so it's political."
The JC's editorial said the paper detected " a whiff of antisemitism that surrounds both the original piece and the subsequent Mail editorial seeking to justify it. Nothing is explicit in either. There is no direct association of Ralph Miliband's Jewishness with his supposed hatred of Britain. But in this murky terrain there does not always need to be. Insinuation can be everything.
"Yet it is difficult to imagine that a newspaper with so finely trained a nose for nuance did not realise that, even if unintended, the allegations against Ralph Miliband, the outsider, could be interpreted as being allegations against Jews themselves."