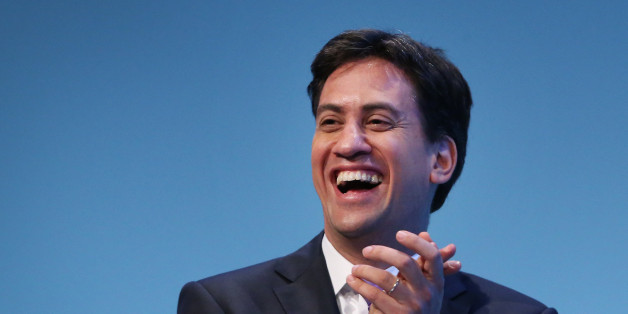 Getty
Labour campaigners have joined Lord Alan Sugar in urging brands to pull their advertising from the Daily Mail as "a punishment" for its attack on Ralph Miliband.
Speaking to Channel 4 News, the Labour peer and star of The Apprentice, said a "special ilk of people" work at the newspaper but that they have "gone too far this time".
READ MORE:

Ed Miliband Says Mail On Sunday Reporter Snuck Into Memorial For Dead Uncle
Now, the hashtag #dropthemail is rapidly gathering momentum on Twitter, as outraged members of the public and Labour campaigners alike, unite over the Mail's treatment of the Labour leader's father.
Want to tell the Daily Mail and Mail on Sunday's advertisers to pull their ads? Here you go http://t.co/k4Mytg6goW #dropthemail

— John Prescott (@johnprescott) October 3, 2013
@NatWest_Help The Daily Mail is a hateful British institution. Drop the Mail or you'll lose our custom #dropthemail

— Robbie Pickles (@RobbiePGPickles) October 3, 2013
Want to tell the Daily Mail and Mail on Sunday's advertisers to pull their ads? Here you go http://t.co/9DpHaWEXxv … #dropthemail

— Lab_Ton_Malling (@lab_ton_malling) October 3, 2013
Lord Alan Sugar has also called for The Mail's editor Paul Dacre to resign as the row between the Mail and Miliband intensified.
Former Labour spin doctor Alistair Campbell last night tweeted Dacre's home address after spending the day making various media appearances to denounce the newspaper and its editor.
In a petition on Change,org, which has already garnered more than 4,226 signatures, Campbell said Dacre had "access to the homes of millions of people" which gives him the opportunity to "harass and bully and misrepresent and twist the truth to fit his own narrow view of the world".
Campbell said that Dacre never "allows himself to be subject to the kind of scrutiny and questioning he expects of everyone else. That is why I called him a coward, a bully and a hypocrite..."
Lord Sugar also said the shareholders of the Daily Mail should demand Dacre's resignation.
"He is a tyrant and a he needs to be expelled from the newspaper," he said.
He said that Daily Mail shareholders would "start to get a bit tetchy" if advertisers withdrew their placements in the newspaper.
"Advertisers, of course, are the lifeblood of the Daily Mail as they are for any newspaper. And it's entirely up to them to take a moral stance on this," he said.
"I would urge them just as a punishment to them to actually pull their advertising next week and next and the week after just perhaps temporarily just to show them what will happen let them stand up and show them what would happen to their revenue, which is really all their interested in, is taken away from them."
But press officers at Asda, The Cooperative, Morrisons and Waitrose have confirmed they have no plans to change their advertising policy in response to #dropthemail, while others on Twitter have branded the campaign futile and unnecessary.
Any advertiser who stops advertising in the Mail because a few bolsheviks yell on Twitter deserves to go out of business. #dropthemail

— Jonathan Headington (@PharaohJonathan) October 3, 2013
Why are you attacking such a successful newspaper? Do you really want to see journalists losing their jobs? #dropthemail

— The Grim Reaper (@grimreaperblog) October 3, 2013
I understand-but can't support #dropthemail.Drivers; printers;innocent journalists etc.could lose. Folks don't need jobs at risk right now

— Bonnie Greer (@Bonn1eGreer) October 3, 2013
Lefties trying to get advertisers to #dropthemail eh. Someone should tell the commie cretins that successful firms seek to maximise profit.

— Jonathan Headington (@PharaohJonathan) October 3, 2013