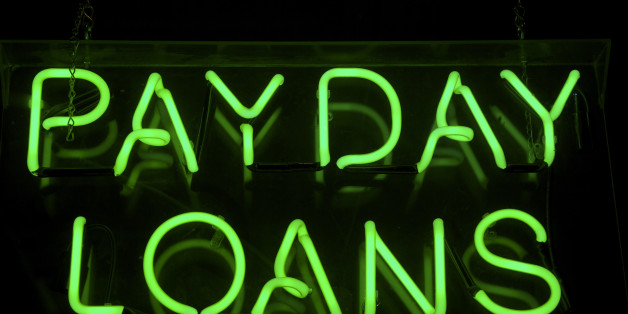 Getty
Payday lenders have been flouting rules they agreed to last year in order to better protect customers, government research has found .
In a Department for Business survey, one in five payday customers said their lender failed to ask about their finances when taking out an initial loan, while one quarter said they were put under pressure to extend their loan.
Around a half of the 4,000 people surveyed said lenders failed to fully explain the consequences of rolling on their loan, which can lead to a ballooning payday loan cost.
More than 60% of consumers said that lenders did not appear to check properly to make sure they could afford to roll their loan over. Over a dozen payday lenders recently announced they would quit the industry after being urged to improve the standards of their activities.
Consumer minister Jo Swinson said: "This research shows that the industry has failed to self-regulate effectively.
"We warned the industry months ago that if it didn't get its house in order we would step in.
"Too many people are being offered payday loans too easily and without really understanding the dangers if they can't afford to pay the money back."
The revelation comes as the Financial Conduct Authority has unveiled new rules for payday lenders which would leave them to face unlimited fines if they break them.
Under the new regime set to come in next April, payday companies would have carry out affordability checks and will only be able to roll over loans twice.
Information on where to get free help with debts must be given to every borrower who rolls over a loan and "clear risk warnings" must be displayed on all adverts and promotions along with details of debt advice.
FCA chief executive Martin Wheatley said the measures would mean customers could no longer grab a loan in just 10 minutes, and warned firms that "the clock is ticking".