Child rapists and terrorists will no longer be automatically released at the half-way point of their prison sentence. In addition, criminals who receive an Extended Determinate Sentence (EDS) - sentences where the offender receives a custodial sentence plus a further extended period of licence - will no longer be released automatically two-thirds of the way into their custodial sentence.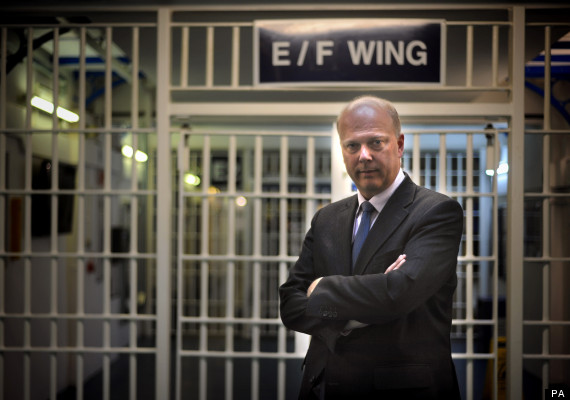 There will be no more short prison terms for terrorists and child rapists
Under the proposals unveiled by the Justice Secretary Chris Grayling, these criminals will only be released before the end of their custodial term under strict conditions at the discretion of the independent Parole Board. Primary legislation, which will be brought forward in the new year, is required for the new changes, which are expected to affect around 600 criminals a year.
Grayling said: "It's outrageous that offenders who commit some truly horrific crimes in this country are automatically released from prison halfway through their custodial sentence, regardless of their behaviour, attitude and engagement in their own rehabilitation. "This Government is on the side of people who play by the rules and want to get on. We need to teach criminals a lesson; you will be punished for your crime and you must earn your release, it is not an automatic right."
Before the Parole Board releases any criminal they must be convinced they no longer pose a threat to society and that they have engaged with, and continue to engage with, their own rehabilitation. Unless they address their offending behaviour criminals can expect to serve their entire custodial term in prison.
Changes to automatic half-way release will apply to criminals who receive a determinate sentence for selected offences against children under the Sexual Offences Act 2003, including rape of a child. They will also apply to a range of terrorism offences including possession of an article for terrorist purposes, inciting terrorism overseas and preparation of terrorist acts.
At present criminals convicted of certain offences such as grievous bodily harm with intent, who the courts believe are dangerous, can receive an EDS where they must serve two-thirds of their sentence before they are released into the community under strict conditions. For some offenders their release is automatic, others are subject to the discretion of the Parole Board.
Under the new proposals, every offender who receives an EDS will only be released into the community, before the end of their prison sentence, if the Parole Board believe they no longer pose a risk to society.
Last week, Grayling said he was scrapping simple cautions, which do not involve any form of punishment, for serious crimes such as rape, manslaughter and robbery. Police will no longer use them for sexual offences against children such as child prostitution or pornography, possession of an offensive weapon or supplying class-A drugs, he said.