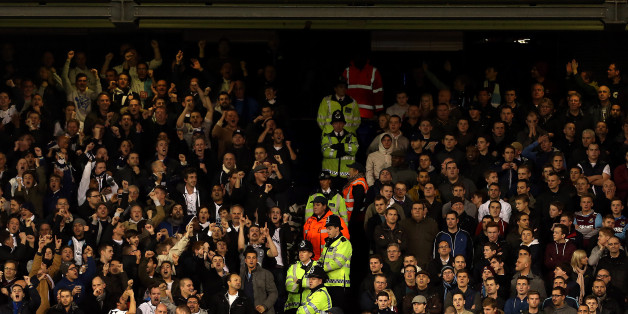 PA
The Metropolitan Police have warned Tottenham and West Ham fans they risk arrest by using the "Y" word at the clubs' Premier League game on Sunday.
The corresponding fixture in November last year was marred by anti-semitic chants aired by a minority of Hammers fans during Spurs' 3-1 win.
"Can we stab you every week", "viva-Lazio" and "there's only one Paolo di Canio" were all audibly aired.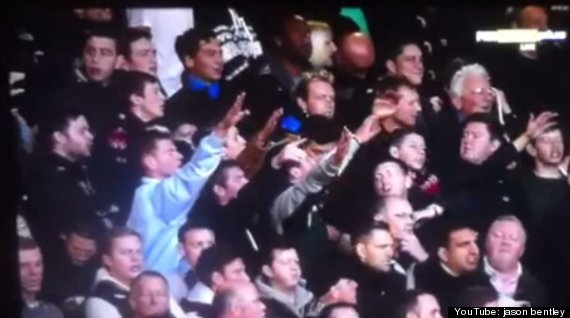 Some West Ham fans made Nazi salutes last year
Di Canio, a cult figure at Upton Park who played for the club between 1999 and 2003, is a self-confessed Fascist and used to play for Lazio.
Tottenham have argued the Y word - Yid - is not racist and fans should be allowed to chant it, a claim supported by Prime Minister David Cameron.
Officers will be on the look-out for supporters who use the "Y" word, however, and have vowed to "take action to stamp it out".
Chief Superintendent Mick Johnson, the match commander on Sunday, said: "This topic has been debated at length but our position is clear, racism and offensive language have no place in football or indeed in society. Those supporters who engage in such behaviour should be under no illusion that they may be committing an offence and may be liable to a warning or be arrested."
The Met say the "Y" word can "cause harassment, alarm or distress to others".