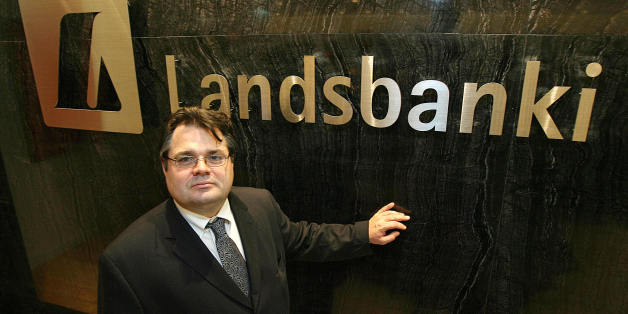 Getty
On 6 October in 2008, Iceland's second largest bank Landsbanki was nationalised by Conservative prime minister Geir Haarde's government.
Five years on, the country is on the mend, but analysts fear the wrong move could send it off the rails.
The government's drastic step to rescue Landsbanki in 2008 came as the full brunt of the credit crunch left banks starved of credit, setting off a chain reaction of economic instability that forced Iceland to rescue its largest bank Kaupthing and finally see the economic chaos spread to the rest of Europe.
The cost of Iceland's banking collapse, the largest in economic history, saw inflation shoot up to a record high of 17.1%, GDP shrink 9.6% in 2009 and eventually Haarde's resignation as Prime Minister.
The country clawed its way back from the brink, recovering 2.7% in 2011 under Jóhanna Sigurðardóttir's leadership. Her successor, Sigmundur Gunnlaugsson, took over in 2013 and warned that the rest of Europe, including the UK, had failed to learn lessons from Iceland's crash.
"Europe needs to go through how the financial system works – in Iceland we were in a position where we needed to consider why it went wrong, what could we have done differently and what we can do to prevent it from happening again," he said.
Iceland's economic position has certainly improved, with inflation now hovering around the 4% mark rather than 17.1%. Unemployment has fallen to around 5.1%, rather than 9.2% in September 2010, according to the International Monetary Fund.
However, the financial outlook is still shaky, as growth sank from 2.9% in 2011 to 1.6% in 2012. Iceland's inflation rate is still well off the 2.5% target.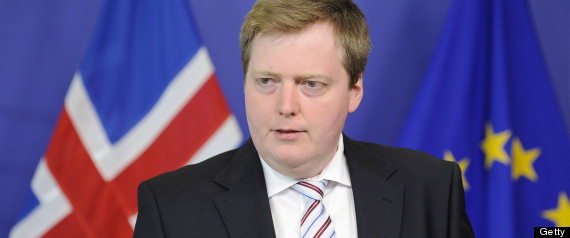 Iceland's PM Sigmundur Gunnlaugsson
Iceland's economy remains in a volatile state while politicians fret about how to repeal the financial rules ('capital controls') ushered in after the financial crash to stop people taking money out of the country in a panic, leaving them in effect able to invest in Iceland.
If they remove the capital controls, Icelandic officials worry that people would take their money out of the country and a sudden shock of asset values tumbling would send the recovery off course.
If they fail to remove them, Iceland could suffer from a lack of investment. James Howat, European economist at Capital Economics told the Huffington Post UK: "Capital controls are preventing investment in Iceland, no-one is going to invest if they can't take their money out."
The IMF has expressed concern over Gunnlaugsson's strategy, soon after Standard & Poor rating agency downgraded the country from a BBB- stable rating to negative.
The Icelandic government is relying on the flow of foreign direct investment to balance any capital outflow once they lift the capital controls. Gunnlaugsson hopes to use debt relief to encourage creditors to take less money back than they are owed so they can exchange their Icelandic krona into euros and take it out of the country.
The country's economy may be small but it was the first country to implode in the 2009 financial crash, so it is can serve as a good weathervane for economic disasters.
Europe needs Iceland to recover. Iceland's shaky economic recovery may trifle compared to America's shutdown, but if it falters, that could be an ill omen for Europe.