A generation of men has created a world where success is defined by damagingly narrow parameters, and young leaders must work to change it, the founder of the Huffington Post has told the One Young World summit.
Speaking to an audience of some of the 1,250 young leaders from 190 countries gathered in South Africa, Arianna Huffington said it was important not to "fall back" on the tired definition of what success means.
"The definition 'climbing the ladder'. A definition that was created by men. Men of my generation built this world and it is not working.
"It is not working for men. It is not working for women. It is not working for polar bears."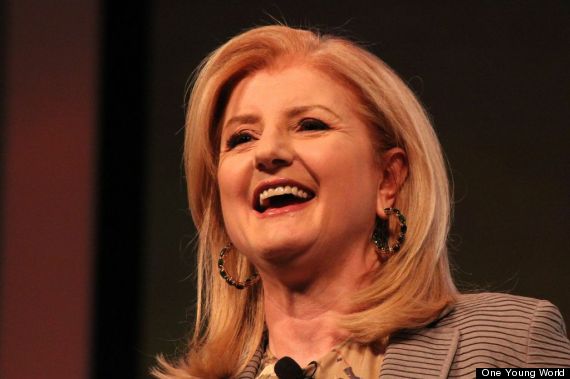 Arianna Huffington speaking at the One Young World 2013 summit
The session on the Third Metric was one of dozens led by inspirational leaders, including Kofi Annan, Sir Richard Branson and Sir Bob Geldof.
"We have not reached the tipping point, we don't know how many more young leaders we need, to get to that tipping point," Huffington said.
"But every time another young leader is created, we may be getting closer to that world. That's when miracles happen and change becomes an epidemic spreading around the world."
SEE ALSO:
"We cannot let our own fears and our negative self-doubt get in the way. I call that 'the obnoxious roommate living in my head'. It's the voice that puts me down, that tells me I'm not good enough or smart enough," she continued.
"We all have that voice, and women are more susceptible to it. But we can learn to smile at that voice and not take it seriously.
"A lot of the anxiety that we have is because we are living in the past, reliving ou mistakes, or we are living in future worrying about what's going to happen.
"The only thing we have is right now. Own it. Be fully present and from that place comes an amazing sense of trust in the universe."
You can watch a livestream of the conference in the video below and also get involved through The Great Debate.