Buckingham Palace's garden staged a historic match between Polytechnic FC and Civil Service FC as part of the Football Association's 150th anniversary celebrations.
Civil Service FC and Polytechnic FC, both based in Chiswick, west London, play a Southern Amateur League fixture in the gardens of the famous landmark - the first time a competitive match has been held at the Palace.
The Duke of Cambridge has helped organise the match and the Queen gave her permission for it to be staged at her official London home.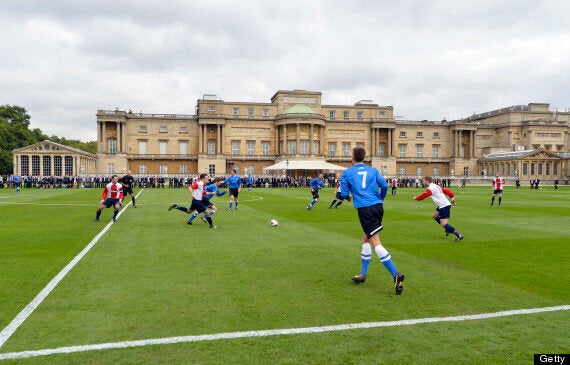 Polytechnic and Civil Service in the grounds of Buckingham Palace
Wembley groundsman Tony Stones and his team worked with the royal household gardeners to create the pitch in the 39-acre garden.
Prince William joked if a window was smashed the footballer would have to face his grandmother.
The Duke, president of the FA, presented hardworking helpers at grassroots level with medals recognising their efforts during a palace reception.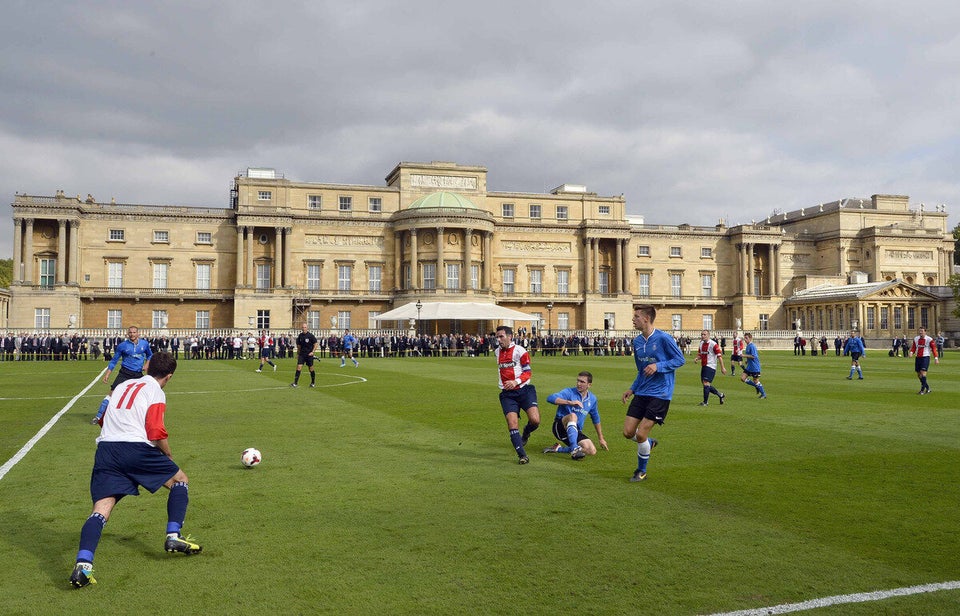 Buckingham Palace stages football match
He told the guests who included former England striker Michael Owen and FA chairman Greg Dyke: "At its best, football is a powerful force for good in society. It binds people from different backgrounds, communities, faiths and abilities - and gives them a common interest, a unifying identity.
"I believe over its 150 years, football has remained a wonderful example of the power of community and of our ability to come together to organise and to enjoy a simple pastime."