Gender stereotypes don't just lurk in the boardroom or the construction site - there are many other male-dominated jobs that we women can get involved with.
Take the kitchen, for example. Once the cornerstone of female oppression, there are now caveats attached. While the home kitchen is open to women, the professional kitchen is not so welcoming. And Michelin-starred kitchens? Well, let's just say, at last tally there were just eight female head chefs out of 169 Michelin-starred restaurants.
But while the challenges are real they are not insurmountable, says Clare Smyth, Britain's first female chef to hold three Michelin stars.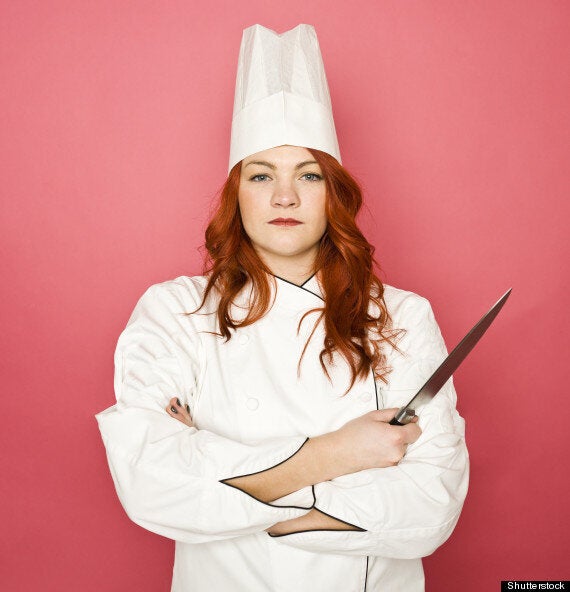 In some ways, I was overdriven - I didn't want people to turn around and say "Ah, she couldn't cope because she's a woman." Any young chef is desperate to prove themselves; I was as well, but I put myself under that added pressure to prove myself because I'm a woman too.
"From the research, I'm confident the industry is an equally attractive proposition for both men and women at the outset of their careers," explains Freestone. "The problems come later down the line, specifically at mid-career stage. Roughly, people working in theatre in their twenties are nearly 50/50, in their thirties it's about 40/60, in their forties 30/70 and their fifties 20/80. So the question is not how do we attract women to working in theatre but how do we keep women working in theatre."
But where there is a gender gap, there is an opportunity. And while the statistics about pay disparity, the absence of women at the top and the issues facing working mothers, can make for depressing reading, behind the headlines there is a quiet revolution taking place. Every day, women all over the UK are overcoming the challenges they face in the workplace - and they want you to join them.
From the first woman to win MasterChef in seven years and the first ever female artistic director of the Royal Court theatre to the female TV producer who turned the ageism debate on its head and the music chief who is on a mission to boost the confidence of women in music, these women are forging the way for a more gender-balanced workforce.