Rough Copy have been reunited with their third member Kazeem Ajobe after making the 'X Factor' final 12.
The singer was originally forced to quit the group due to visa issues, meaning he was unable to travel to Gary Barlow's Judges' House in New York.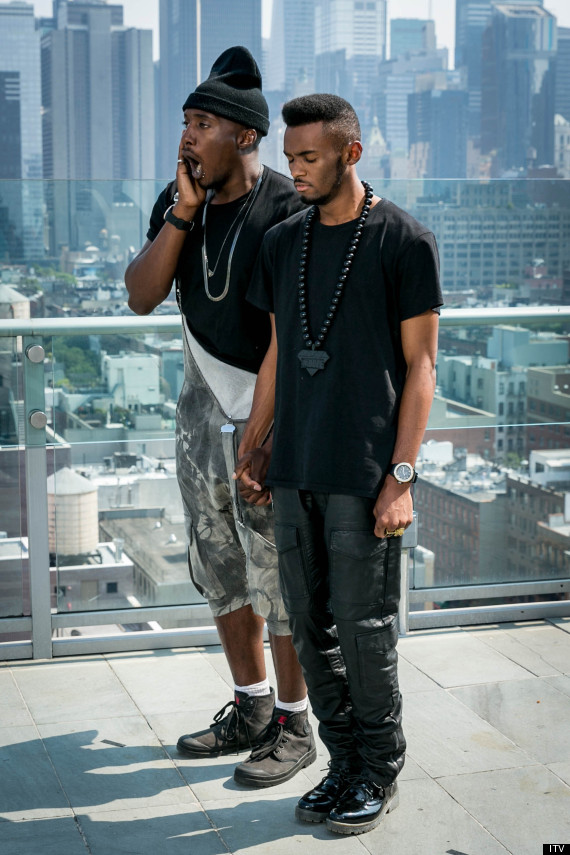 Rough Copy went to Judges' Houses as a duo
However, after the Take That singer picked the group to go through to the live show, he promised duo Joey and Sterling that he would reinstate Kazeem.
> MORE: 'X Factor' Final 12 Complete After Nicole Scherzinger And Gary Barlow Pick Finalists At Judges' Houses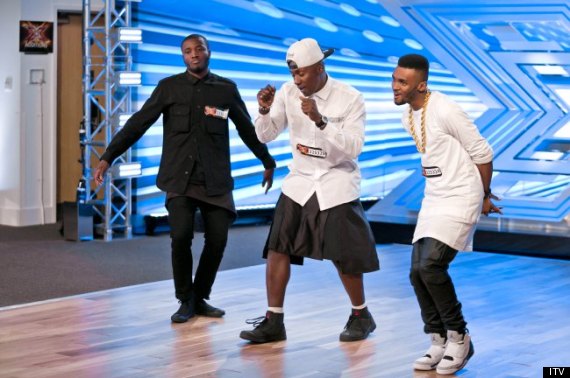 Rough Copy's Kazeem Ajobe (middle) was forced to quit the group over visa issues
The Daily Star have since revealed that Kazeem had been in trouble with the law.
In 2006 he was given a caution for assault, and had to serve 250 hours community service for affray just a year later.
And in 2010, he was caught in possession of cannabis, and was fined and cautioned.
"I've done things I am not proud of. I haven't been an angel but I am a changed man now," he told the paper.
"A few years back I was caught up in a group fight. I'm a guy who never leaves a guy down. I helped him out.
"It got physical and I did 250 hours community service for that. I rode it out.
"Then there was another situation when I was with my missus and an old man tried to harm her.
"I am a protector and I had to protect my lioness. I got common assault for that and that was a little caution.
"The last time I was in trouble was 2010. I've done my crime. I've done my time."
He added: "I'm a family man now. I've got a little boy. I'm in a great relationship. I do community work and go to church."
Rough Copy will perform as a trio as the live shows begin on Saturday on ITV.
Meet the final 12 in our gallery below...
LIKE US ON FACEBOOK | FOLLOW US ON TWITTER
MORE 'X FACTOR'