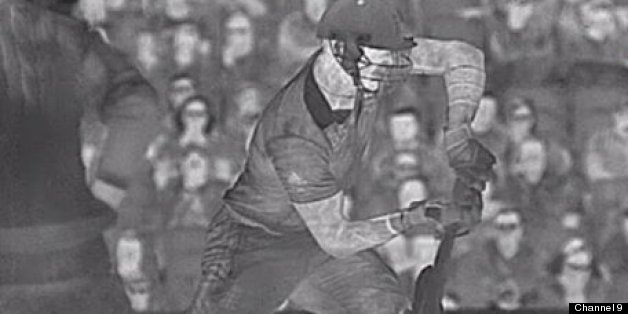 Channel 9
The heat is off for Australia and England cricketers during this winter's Ashes series after it emerged the flawed Hot Spot technology would not be used.
Hot Spot, which uses heat readings to analyse where contact occurs, proved to be unreliable during England's 3-0 summer series win.
Jonathan Trott's dismissal at Trent Bridge and the wicket of Usman Khawaja at Old Trafford both highlighted the system's flaws.
The technology was at the centre of further controversy when it was alleged batsmen had been using a silicone-based tape to hide fine edges. The ICC confirmed it was not investigating the allegations.
Hot Spot's Australian inventor Warren Brennan said Australian broadcaster Channel Nine had decided against using it for the five-Test series, beginning next month.
"It's their decision and that's what's been communicated to us," Brennan said. "As far as I'm concerned, it is final.
"We're just moving on with things. Channel Nine have got a new deal with Cricket Australia which I know has cost them a lot more money. I gather there had to be some restructuring of costs."
A CA spokesman told the Sydney Morning Herald: ''We don't think it's appropriate to comment on discussions between Nine and one of its partners.''
On Tuesday, Kevin Pietersen accepted libel damages from Specsavers over their Hot Spot advert which implied he might have tampered with his bat during the Ashes.