Despite being snubbed in its quest for answers from the group's ex-leaders, the EDL has appointed a new chairman.
Tim Ablitt will take control of the group after this week's shock departure of ex-leaders Tommy Robinson and Kevin Carroll.
The decision was taken at a meeting between "regional organisers" on Wednesday night which was ignored by Robinson and Carroll.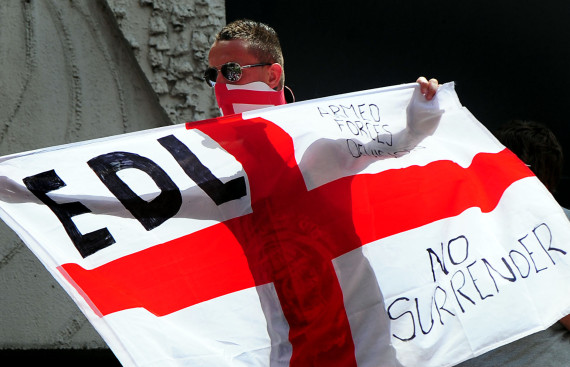 The EDL have had a rather tumultuous week
The hosts of the meeting sounded still wounded from the resignations in a post on announcing the appointment on Facebook.
Tim Ablitt was previously a regional organiser of the EDL. He also headed the groups failed attempt to enter mainstream politics with the "British Freedom" party in 2011.
TOP NEWS STORIES TODAY
In July 2010 Ablitt was arrested along with six other EDL members on suspicion of conspiracy to cause an explosion at the mosque.
All were eventually released without charge.