Wayne Rooney has admitted he wanted to leave Manchester United over the midfield role Sir Alex Ferguson played him in.
Rooney, who scored 16 goals last season, has thrived as a centre forward under new United boss David Moyes but was often played in a variety of roles during his Ferguson nine years with.
The 27-year-old sought clarification from the former United manager in the spring regarding his starting berth, which ultimately led to Ferguson publicly claiming the forward had handed in a transfer request.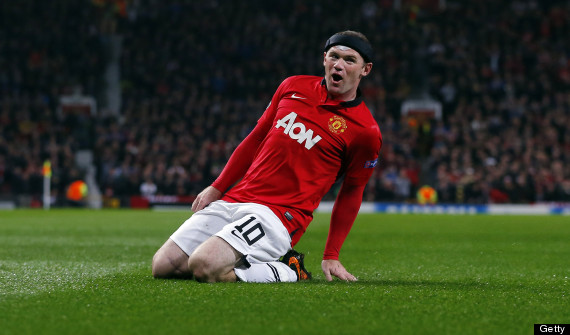 Rooney says he is happy again at United
Rooney finally admitted he had raised concerns with Ferguson over his role.
"Everyone at the club knew where I wanted to play and I think that's why I was disappointed," he told the daily newspapers on Wednesday. "I got told to play in midfield and I didn't want to. I just think there had to come a point when, for my own career, I had to be a bit selfish really."
Inexplicably, the last central midfielder United bought until Marouane Fellaini's £27.5m deadline day arrival was Owen Hargreaves in 2007.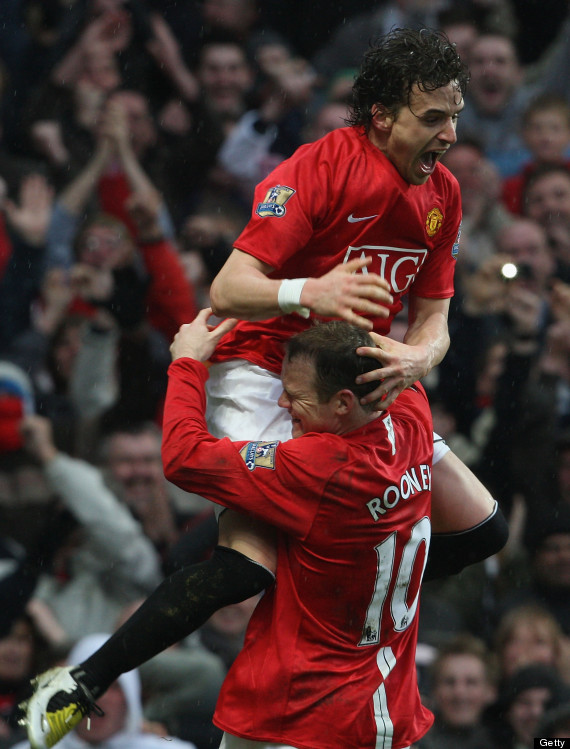 Hargreaves was United's last central midfield signing until Fellaini
Rooney even played in that deeper role as far back as the 2005-06 season, when he was 20. The former Evertonian evidently feels he was messed around by Ferguson, who capitalised on the striker's selflessness to accommodate Cristiano Ronaldo in the 2007-08 double-winning campaign.
Chelsea had two bids - £23 million on 16 July and £25m on 4 August - rejected and José Mourinho urged Rooney to publicly declare he wanted to leave United.
However Rooney has kept his counsel and started the new season auspiciously, scoring five goals and emerging as United's best player during Moyes' brief era.
"You can clearly see I'm playing and I'm happy in my football," Rooney added. "David Moyes has come in, he's playing me up front, and I'm enjoying it.
"I've had no problem playing out of position in the past, but I'm a forward and I felt I deserved the right to play in my position. That wasn't happening. Naturally I was a bit disappointed and maybe that affected some of the games I played because last season wasn't my best.
"Everyone at the club knew where I wanted to play. Maybe I will play in midfield when I'm a bit older if I have lost my legs a bit but I didn't want to play there. I'm not saying I am going to throw my arms up in the air and not do it if we were hanging on a bit in the last 10 minutes of a game if and I got asked to drop back. But there came a point where I had to be a bit selfish for my own career."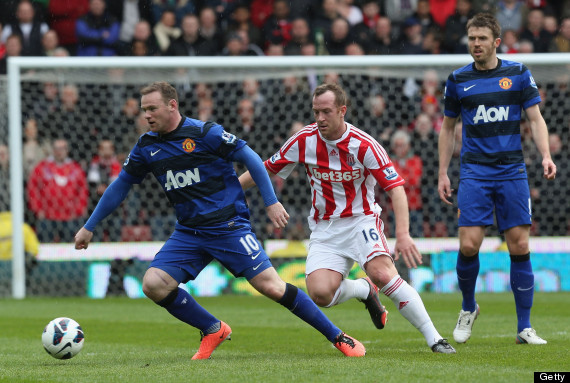 Rooney played in midfield at Stoke in April
Despite grievances over his worth in the United squad, Rooney suggested he was happy during a close season which was dominated by his own transfer saga.
Rooney was known to be "angry and confused" about comments Moyes made on United's pre-season tour, which ambiguously suggested he remained a peripheral figure at Old Trafford.
However Moyes has handled the Rooney situation well and the boyhood blue is pleased to be playing under his former Goodison Park boss, but stopped short of confirming he would remain at United beyond this season.
"To be honest I've been settled all summer," Rooney stressed. "I know from the outside looking in it might not have seemed like that, but I have.
"I spoke with the people who matter at the club and we knew what we were doing. The club made that clear. My wife had a new child and I've been really happy.
"I'm not going to go on saying I wanted to stay or I wanted to leave, I just want to concentrate on my football. We'll see what happens after that."
Rooney's contract expires in 2015 and although a January transfer is unlikely Chelsea's striker problems could prompt a third bid for the England international next summer.